Available industries:
Biodiesel industry
Project boiler medium:
Steam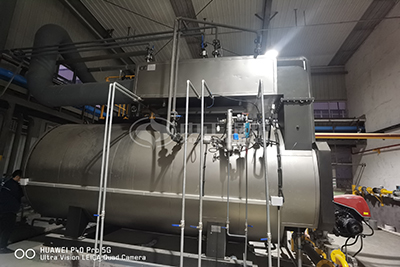 The customer is engaged in the biodiesel industry, using waste oil, oil mill fertilizer, animal fat and other fats as the main raw materials to process and obtain biodiesel, and in this process, the processes of settling, esterification, decolorization, etc. all need the steam generated by the industrial boiler to achieve the heating effect. After detailed communication, the customer expressed the need to install a 5 ton gas boiler to provide steam for winter heating. ZOZEN's WNS series gas-fired steam boiler is a product suitable for production in many industries, with high thermal efficiency, fully automatic operation and easy maintenance and repair.
As a leading enterprise in the domestic industrial boiler industry, ZOZEN Boiler started to build an information factory many years ago, introducing MES production management system and updating a large number of automatic equipments to further improve the quality and performance of boilers. It is these advantages that make ZOZEN Boiler become the gas boiler supplier of Biodiesel Company, recommending WNS series three-return gas steam boiler for it on demand and providing a reasonable and scientific full set of boiler room design plan.
The customer said that before this purchase of boilers, rigorous market research was conducted on the industrial boiler market, and finally chose ZOZEN boilers with more guaranteed quality and professional service. At present, ZOZEN's WNS series gas steam boiler has become an important equipment in the production line of the enterprise, and the fully automatic operation saves a lot of labor cost.