Capacity: 1 ton – 20 ton
Pressure: 0.7 – 2 Mpa
Fuel: diesel, heavy oil, light oil, crude oil, etc.
Industries: Heat supplying, chemical, food, textile, printing and dyeing, cigarettes and tobacco, fodder, pharmacy, building materials, brewery, rubber, hospital etc.
WNS Series Oil Fired Steam Boiler Project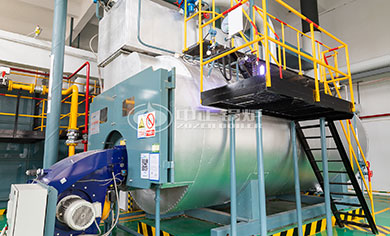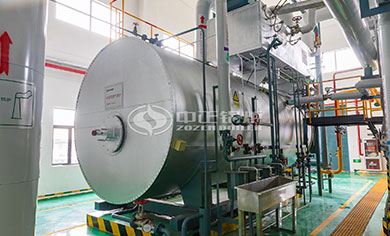 WNS Series Oil Fired Steam Boiler Introduction
Oil fired steam boiler adopts horizontal layout, occupies small ground, installation and transportation is convenient. Using threaded pipe, high thermal efficiency. Oil fired boilers price has reasonable, automatic control, good safety performance and convenient operation. This WNS oil fired boiler equipped with special microcomputer controller for hot-water boiler, large LCD screen with super bright backlight, the running state of boiler can be seen clearly no matter day or night.