Available industries:
Textile Plant
Project boiler medium:
HMO (Heat Medium Oil)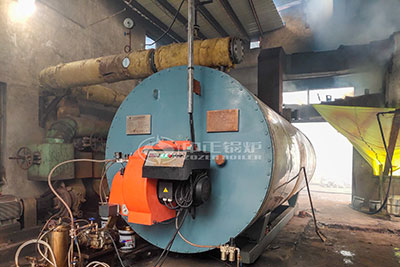 Vietnam's textile industry is growing rapidly, and thermal oil boilers are becoming increasingly popular among textile factories in the country. Natural gas fired thermal oil boiler offers several advantages over traditional steam boilers. Firstly, they are more efficient and cost-effective, leading to lower operating costs for textile factories. Additionally, thermal oil boilers are environmentally friendly and emit lower levels of harmful gases. They also have a longer lifespan and require less maintenance, leading to reduced downtime and maintenance costs. With their ability to generate high amounts of heat using less fuel, thermal oil boilers are a reliable and efficient choice for textile plant in Vietnam.
ZOZEN's customer of textile plant with a focus on producing lace and providing subsequent dyeing and finishing services. Dyeing and finishing involve chemical processes, and the textiles undergo repeated washing and drying, leading to high energy consumption and water usage. To reduce energy consumption, textile plant manager decided to implemented the use of the YQW series gas fired thermal oil heater system from ZOZEN Boiler. This system offers high thermal efficiency and sufficient output, meeting the high-temperature heat requirements of textile production, dyeing, and finishing lines.
ZOZEN's YQW series horizontal 2000000kcal thermal oil boiler is designed with a three-pass round coil structure, with the conical coil protecting the furnace at the boiler end for safe and stable operation over a long-term period. The countercurrent heat transfer process employed in this boiler leads to good heat transfer effects, while the high-efficiency heat transfer system at the boiler tail ensures an overall thermal efficiency of over 95%. ZOZEN's patented construction installation equipment is also noteworthy, as it eliminates residual water from the hydrostatic test, reducing the time for oil dewatering from 12 days to 3 days. This feature significantly saves the boiler commissioning costs for users, leading to high user satisfaction.