Capacity: 2 ton – 6 ton(128BHP – 384BHP)
Pressure: 1 – 2.5 Mpa(145PSI – 232PSI)
Temperature: 170 – 225 ℃
Fuel: Biomass particles (Rice husk, straw, coffee husk, sawdust, bagasse, etc.)
Industries: Heating, chemical, food, tobacco, textile, printing and dyeing, feed, medicine, building material, wine, rubber, hospital
2 Ton – 6 Ton Biomass Fired Boilers Description
DZL series biomass pellet fired boilers are horizontal three-pass water and fire pipe chain grate boiler, which uses medium-sized bituminous coal. The package boiler body is vertical single drum, and the threaded pyrotechnic tube is arranged in the drum to form a convection heating surface, and the drum and the water walls on both sides constitute a radiation heating surface of the furnace. The combustion equipment uses light chain grate, the whole package is finished in the factory. The electric control makes the governor stepless speed regulation, the limit parameter alarm and the interlock protection.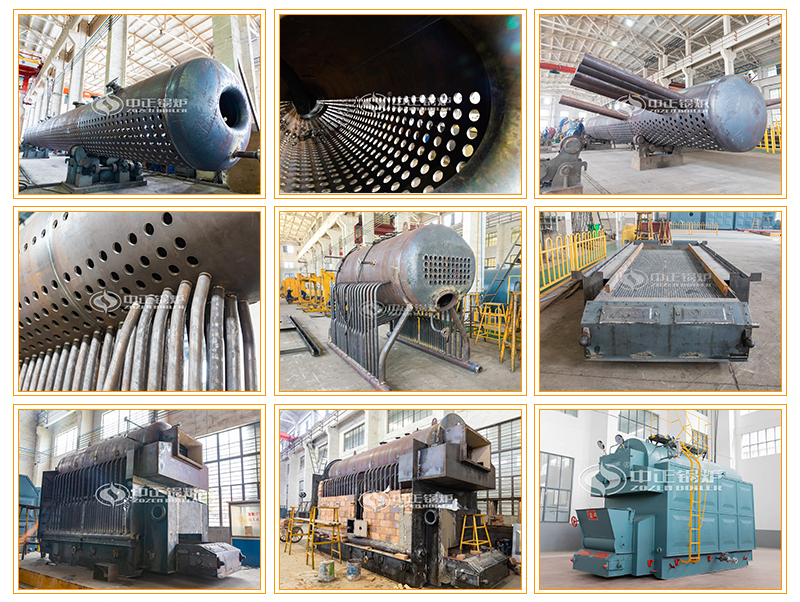 Advanced CNC machining to reduce the assembly stress and prolong the service life of the boiler.
The vertical and circumferential seam welding of the boiler adopts advanced automatic submerged arc welding technology to ensure the welding quality and it will go through 100% ray detection.
The flue gas will be exhausted from the back smoke chamber, this design fundamentally solves the problem of cracking of the tube sheet of a simple fire tube boiler.
Abundant auxiliary configuration.
More Detial of DZL Series Biomass Boiler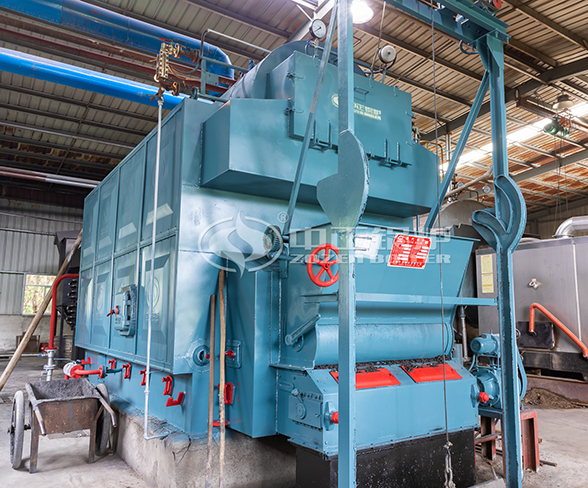 4 Ton Biomasss Fired Steam Boiler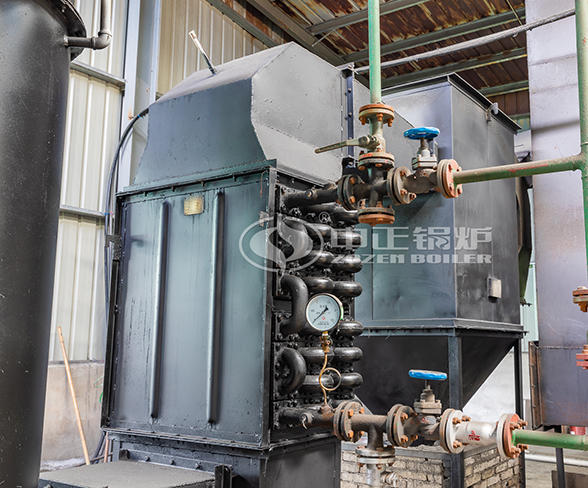 Economizer of 4 Ton Biomass Boiler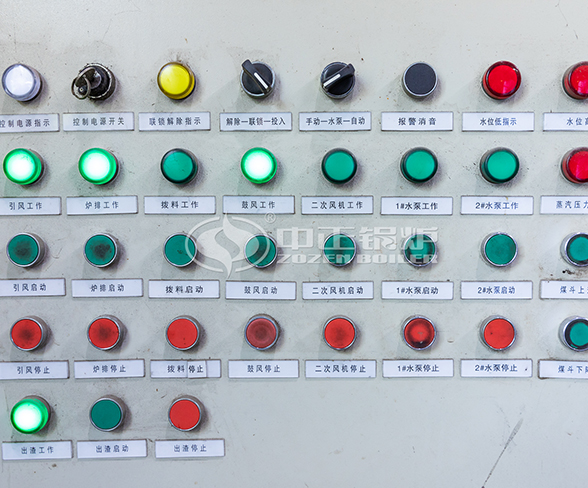 Control System of DZL Biomass Boiler
Customer Feedback
4 tph DZL Biomass Fired Fire Tube Boiler for Food Industry in Malaysia
A High efficiency biomass-fired boiler plays an indispensable role in our production line. ZOZEN's biomass-fired boiler can totally meet our requirements. Not only is it able to run stably for a long time, but it also features sufficient combustion for fuel.
— Happy Alliance (M) SdnBhd
Textile Industry 2 ton Biomass-fired Steam Boiler Project
ZOZEN biomass-fired boiler was currently in stable operation in our textile sizing plant, it provided sufficient steam for our sizing production process continuously.
— Nantong Haiwangxing Textile Technology Co., Ltd.
Plastic Industry 4 ton Biomass-Fired Steam Boiler Project
This set of biomass-fired steam boiler had high thermal efficiency and could effectively save fuel costs. In addition, ZOZEN Boiler also demonstrated its own technical advantages in boiler design. By optimizing the boiler structure, ZOZEN biomass-fired boiler had eliminated the common problems of ash deposition, coking, arching before burning, hopper burning, etc., and ensured the long-term stable and safe operation of the boiler!
— Nanjing Shengheng Plastic Products Plant
ZOZEN supply 2 tph – 30 tph steam output industrial biomass pellets fired boilers to over 100 countries and regions, such as Pakistan, Indonesia, Philippines, Bengal, Uzbekistan, Nigeria, South Africa, Turkey, Finland, Kenya, Iraq, Malaysia, Peru and etc.