Available industries:
Chemical Plant
Project boiler medium:
Steam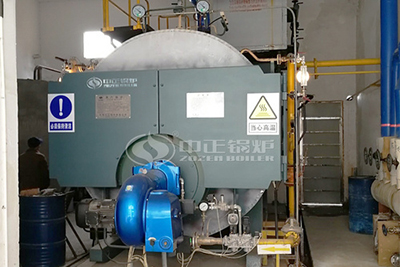 Steam boilers are important heating equipment for chemical plants. A highly efficient, energy-saving, stable and highly automated industrial boiler guarantees the steam needs of production lines in the chemical industry. The customer of the chemical plant needed a large amount of superheated steam for leaching and concentration in order to increase production capacity, so it purchased a 4tphour steam boiler from ZOZEN.
ZOZEN's WNS series gas boiler is suitable for a variety of fuels such as natural gas, biogas, light oil, diesel, etc.; with a large diameter corrugated hearth and a low nitrogen burner, the fuel burns well and can easily achieve low NOx emissions. This boiler has advanced control system, which can realize automatic start/stop, size switching, overpressure, low water level interlock, safe, stable and reliable operation. The engineer has customized the chemical plant steam boiler with various energy-saving equipment such as energy saver and condenser, and the thermal efficiency can be up to 98% or more, effectively reducing the operating cost for the chemical plant.