Available industries:
Power Plant
Project boiler medium:
Steam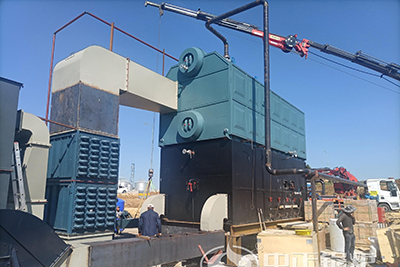 A customer from Ankara, Turkey needed to purchase a biomass steam boiler for a power generation project. Due to the New Crown epidemic, the customer was unable to visit the ZOZEN factory, so ZOZEN contacted the customer via the Internet for a live webcast tour of the factory production site.
ZOZEN engineers customized a complete SZL series biomass boiler system for the customer. This boiler can use a variety of biomass fuels, including biomass forming pellets, straw, shredded wood chips, corn cobs, etc. The chain grate boiler has an optimized water-cooled wall tube structure in the furnace chamber to effectively extend the service life.