Available industries:
Mining Factory
Project boiler medium:
Steam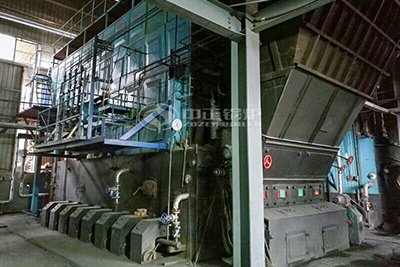 ZOZEN produces 15 tons of coal-fired boilers SZL and DZL two series, SZL is a double-barrel longitudinal chain boiler; DZL refers to a single-barrel longitudinal chain boiler. SZL series boiler has up and down two barrels, the water capacity, the heating area up to. DZL boiler only a barrel, heating up fast. If it is a steam boiler or choose SZL type is better, the cost is slightly higher, the auxiliary engine has not changed!
The customer in Saudi Arabia contacted ZOZEN's sales engineer through the Internet and gave clear requirements for industrial boilers and auxiliary equipment configuration. After detailed communication using email and WhatsApp, the sales engineer invited the customer to visit ZOZEN's boiler production base through the cloud platform. The customer was impressed by the professionalism of the ZOZEN team and the comprehensive service considered for the customer, and then compared the strength of industrial boiler suppliers in various countries, and was most satisfied with ZOZEN and decided to purchase a 15 ton per hour coal fired boiler from ZOZEN.
According to the characteristics of the fuel used in the project, the ZOZEN boiler technical team optimized the design of the coal-fired boiler with a reasonable arrangement of the furnace arch, furnace chamber and furnace heating surface, and also adjusted the ratio of the primary and secondary air supply, optimizing the secondary air arrangement to make the fuel burn more fully. Since the customer has very high requirements for the environmental protection of the boiler, ZOZEN engineers customized a boiler exhaust gas treatment system for the customer, using the method of multi-tube dust removal plus water film desulfurization and dust removal, the dust removal efficiency can reach more than 98% and the desulfurization efficiency can reach more than 85%, which makes the dust emission concentration as low as 250mg/Nm3 and the Ringelmann blackness less than 1 degree. At present, the project has successfully passed the environmental protection inspection organized by the local government and fully meets the local environmental protection requirements.
After the 15 tph coal-fired steam boiler arrived safely at the project site by sea, ZOZEN engineers overcame various difficulties to help the customer successfully complete the installation and commissioning of this boiler. After a period of operation, the customer expressed his sincere appreciation for the coal-fired steam boiler and the excellent after-sales service provided by ZOZEN Boiler. The outstanding environmental performance of this boiler has successfully passed the environmental protection inspection and helped the company to do its duty to protect the environment.