Available industries:
Feed Industry
Project boiler medium:
Steam
Capacity:
2 tons – 30 tons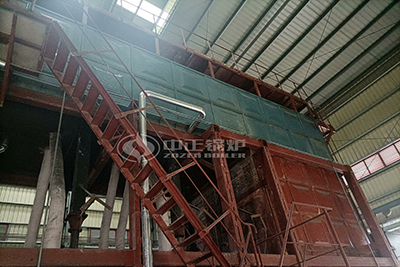 Steam boilers are essential heating equipment in the production and processing of feed mills. Usually, ZOZEN's biomass fuel steam boilers of 2 to 30 tons capacity are well received by many feed industry customers. This SZL series water tube boiler adopts a double pot longitudinal arrangement, the combustion method is chain grate, and the boiler chamber adopts a membrane water-cooled wall structure on both sides; the water-cooled wall tubes extend down to the upper part of the grate to form a front and rear arch, which increases the sealing performance of the boiler and also increases the chamber volume and heating surface. Engineers customize the biomass boiler system to meet the needs of different sizes of feed mills.