Available industries:
Chemical Industry
Project boiler medium:
Steam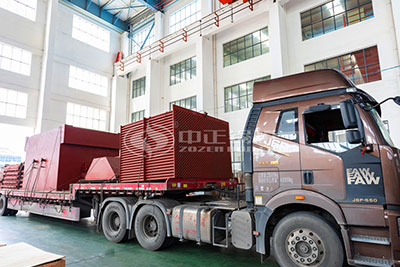 Case Introduction
25tons CFB steam boiler has many advantages, such as wide fuel adaptability, high combustion efficiency, large load regulation, high efficiency desulfurization and low NOx emission, simple fuel pretreatment system, easy to realize comprehensive utilization of ash and slag, etc. Fuel in fluidized state in the boiler furnace repeatedly low temperature combustion, in the furnace non-stop flow, usually large fuel particles in the lower part of the combustion chamber combustion, and fine particles are in the upper combustion.
In the production of soles, silicone rubber, tire, medicine carrier, feed, food and other industries of chemical plant, for the stable operation of the coal-fired boiler and environmental protection has a high demand, ZOZEN SHX CFB steam boiler can meet the chemical industry's stringent requirements for steam quality and emission standards, boiler efficiency and full of fuel combustion can greatly improve the economic benefits of chemical plant.
ZOZEN SHX series circulating fluidized bed steam boilers use new clean coal technology with high efficiency and low pollution. The capacity of this series of boilers is 10tons – 100tons, this type of boiler fuel adaptability, high combustion efficiency, especially suitable for low heat and low quality coal. At the same time, due to the good activity, the ash discharged from the boiler can be used comprehensively. The CFB adopts low temperature combustion and can realize direct desulfurization in the combustion process. The NOx emission of the boiler is far lower than that of the pulverized coal boiler.
Customer Feedback
ZOZEN deserves to be called a famous brand of industrial boiler. The operation of circulating fluidized bed steam boiler will further improve the competitiveness of our company.