Available industries:
Sugar Refinery
Project boiler medium:
Steam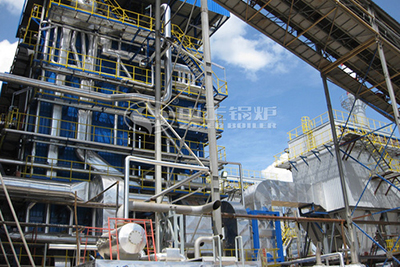 PT Angels Products, one of the leading sugar refineries in Indonesia, has been in the sugar refining business for more than 20 years. PT Angels Products has been making high quality sugar, and the whole process of decolorization, evaporation, crystallization and drying requires a lot of steam. As we all know, food production has very high hygiene standards, so high temperature steam is also needed for sterilization and disinfection. The customer visited ZOZEN's online website through an Internet search and was attracted by the successful cases of various industries shown on the website. After the initial communication online, the customer left his demand for purchasing steam boilers and contact information.
ZOZEN engineers contacted the customer at first and communicated in detail the actual operation of the sugar factory production line as well as the quantity and quality requirements of the steam produced by the boiler. Through repeated communication, the technical team customized a DHL series 75 ton/hr coal steam boiler system for the customer. After comparing various aspects, the customer decided to choose ZOZEN as the boiler supplier because both the boiler system design and the quotation were the most suitable. This boiler has stable combustion, sufficient output and produces high quality steam, which is ideal for companies with large demand for steam.
DHL75-2.5-AII is a 75 ton steam output per hour angle tube chain grate boiler with pressure of 2.5MPa, DHL series coal-fired boiler with external pot, fully enclosed membrane wall structure in the furnace chamber and flag tube structure in the convection heating surface, which has the advantages of compact structure, low steel consumption and fast temperature rise, etc. It is a large-capacity, low-pollution emission, layer-fired chain grate boiler energy-saving product. Because it is a bulk boiler, the installation team has high requirements for the assembly level, so ZOZEN Boiler successfully completed the installation of this boiler through cooperation with the local agent and all the indicators met the customer's requirements.
ZOZEN's coal-fired boiler exported to Indonesia went very well and was highly praised by the sugar refinery customer. When the ZOZEN after-sales team visited the customer, the customer said that our company has very high requirements for the quality of sugar in order to meet the customer's needs, and this DHL series coal-fired steam boiler from ZOZEN Boiler perfectly meets our needs, with sufficient steam output and good quality. And also very professional and active cooperation in the installation of the boiler link, to provide us with a lot of help, is worth recommending the boiler brand in China.