Available industries:
Edible Mushroom Processing
Project boiler medium:
Steam
Capacity:
4 ton per hour steam output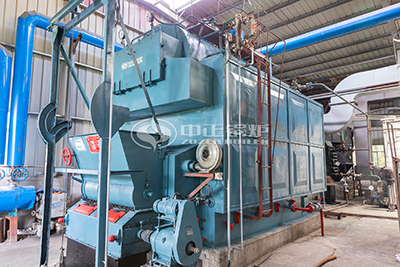 Guizhou Wuxiang Industrial Co., Ltd. relies on steam boilers to provide a stable heat source in the processing of edible mushrooms, providing high-temperature steam for the sterilization and disinfection processes of the edible mushroom production line to ensure food production safety. As a company with a complete R&D, production and sales system, with the growth of market demand, Wuxiang Industry Co., Ltd. decided to expand its production line and urgently needed to purchase a high-quality industrial steam boiler for production.
The customer consulted many well-known boiler manufacturers online. After mastering the scale and actual steam demand of the food factory, ZOZEN's engineers customized the DZL series 4 ton biomass boiler for the edible mushroom production line, and after comparing other boiler systems, ZOZEN's boiler system solution was more cost-effective. At the same time, the customer further understood ZOZEN's qualification and boiler product types through the official website. ZOZEN's engineers took the initiative to show the production base and automated boiler production line for the customer through video conference, and the professional and comprehensive service of the sales team finally impressed the customer to purchase this DZL series 4 ton steam boiler produced by ZOZEN Boiler.
This water fire tube boiler can produce 4 tons of superheated steam per hour. It adopts the threaded flue tube, a highly efficient heat transfer element researched by ZOZEN Boiler for many years, to strengthen heat transfer, and at the same time, the scientific and reasonable arch structure and air distribution ratio ensure full combustion of fuel, thus improving the boiler thermal efficiency. Meanwhile, the unique water and fire tube three-return design fundamentally solves the problem of tube plate cracking of pure fire tube boilers and guarantees the normal operation of enterprise processing and production.
According to the characteristics of the biomass fuel used by the customer, the technical staff of ZOZEN boiler optimized the width and length of the hopper and grate, and the ratio of primary and secondary air distribution, thus ensuring the full combustion of the fuel and effectively saving fuel costs. The customer said that the cooperation with ZOZEN Boiler was very smooth and pleasant. Both in the quotation stage and boiler installation stage, ZOZEN's team was able to help the company solve problems efficiently and make the boiler run stably on the production line.