Available industries:
Food Industry
Project boiler medium:
Steam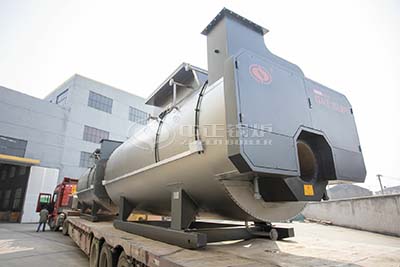 Introduction:
ZOZEN Boiler launched the oil gas fired steam boiler in order to meet the demands from overseas market. This light oil fired steam boiler is to place all the boiler parts such as boiler proper, economizer, burner, valve & instrument, controlling cabinet, water treatment, economizer circulating pump, raw water pressure pump and so on together on one or two skid-mounted blocks to form a boiler system which can move orderly as a unit. What's more, all the pipes and valves of every block are installed, and the connecting pipe fitting between the blocks are preinstalled as well. It is by virtue of the obvious advantages of integrated skid-mounted delivery, compact structure and cost saving, ZOZEN's high quality oil fired steam boiler immediately attracted the attention and favor of the Myanmar Factory of Xindaxin Food.
ZOZEN had completed the customization of full set of this boiler system to meet the actual requirements of the factory. After it is delivered to the boiler room of the Myanmar factory, it can run automatically with water, electricity and oil supply when the start button is pressed. In terms of safety, ZOZEN WNS packaged steam boiler with telecommunication function can run automatically without on-site operators. The remote monitoring of boiler's running condition is via a mobile phone or a computer. In terms of service, ZOZEN provides customers with regular online return visit service and guidance of boiler operation.