Available industries: Dairy Company
Project boiler medium: Steam
Capacity: 20 ton per hour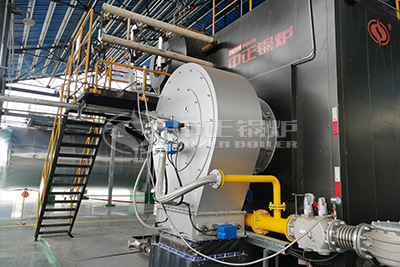 Introduction:
The client is a renowned dairy company that needs to switch from a coal-fired boiler to a water tube boiler that uses clean fuel energy. The project has strict requirements and an urgent deadline for the boiler room upgrade.
To meet the client's needs, ZOZEN Boiler provided multiple sets of water tube boilers that use natural gas as the fuel source. To address the limited space in the boiler room, ZOZEN redesigned this oil gas water tube boiler system arrangement.
The SZS series 20 ton water tube boiler was delivered in a packaged form, making them easy to transport and install, which effectively shortens the boiler installation time. After 30 days of hard work, ZOZEN successfully assisted the client in replacing their boilers.
At present, the industrial water tube boiler provided by ZOZEN is running stably on the dairy production line. This cooperation has been highly praised by customers.