Available industries:
Heating Industry
Project boiler medium:
Hot Water
Equipment:WNS4.2-1.0/95/70-Q,WNS2.8-1.0/95/70-Q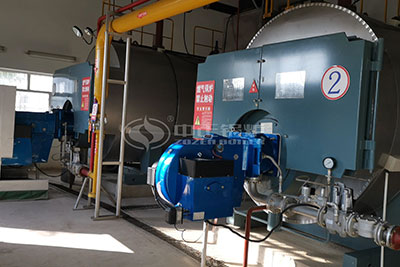 Hot water boiler is industrial equipment that is indispensable in daily life and in winter heating, etc. The demand for hot water is even greater in schools and hotels. The customer purchased two WNS series gas-fired hot water boilers made by ZOZEN.
This series of hot water boiler adopts advanced low nitrogen burner, which can effectively reduce the generation of nitrogen oxides while fully burning the fuel, and has excellent environmental protection effect. At the same time, the high thermal efficiency of 95% effectively reduces fuel costs. From the aspect of safety, WNS series boilers adopt fully automatic control system, which can remotely monitor the boiler status and realize intelligent heating.
The two hot water boilers of 2.8MW and 4.2MW are used together to effectively solve the problem of changing demand for hot water in different seasons of the school and avoid wasting resources. The customer said that the two hot water boilers have been running safely and stably in the school until now.