Available industries:
Food Industry
Project boiler medium:
HMO(Heat Medium Oil)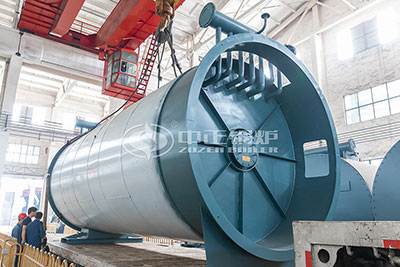 Case Introduction
Cho Heng Rice Vermicelli Factory Co., Ltd., founded in the 1830s in Thailand, is mainly engaged in the production, processing, sales and export of rice products. Its main products are rice flour, glutinous rice flour, rice starch, glutinous rice starch, stuffed straight, which are exported to more than 30 countries and regions in the world and are favored by customers. As is known, a stable heat source and precise temperature control can affect the taste, quality and output of rice vermicelli products. In order to ensure the quality of rice vermicelli, the company ordered 6000000 kcal YQL series gas-fired thermal oil boiler produced by ZOZEN Boiler to meet the requirements of precise temperature control.
ZOZEN YQL series gas-fired thermal oil heater adopts the three-pass round coil structure which can effectively enhance the radiant heat transfer and improve the boiler thermal efficiency. What's more, this series of boiler is also equipped with advanced combustion equipment and intelligent control system, which can realize the precise temperature control and has a good safety performance to provide the stable heat supply for the rice vermicelli production lines. It is also worth mentioning that ZOZEN also establishes the professional service center in Thailand to provide services including installation guidance, technical consulting and after-sales maintenance for local customers. This time, the delegation of Cho Heng Rice Vermicelli Factory was invited to the production base of ZOZEN Boiler and highly recognized the high-quality boiler products and comprehensive boiler services of ZOZEN. Finally, the two parties successfully reached the cooperation on the YQL series gas thermal oil boiler project.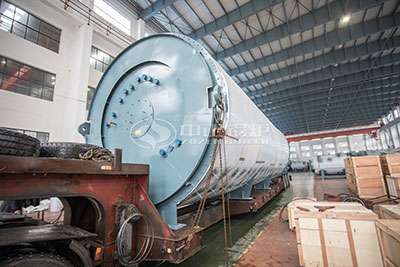 YQL series gas fired thermal oil boilers adopt three return garden coil structure, the end of the coil adopts the shrinkable coil, effectively protect the boiler end wall, equipped with advanced combustion device, the boiler operation is fully automatic. After the fuel is ignited and burned by the burner, the torch formed fills the sub-disc tube and transits radiant heat through the wall of the tube. This is the first return trip. The high temperature flue gas generated by combustion converges at the rear furnace door and turns into the second return, namely the convection tube bundle area. After convection exchange, the temperature of flue gas gradually decreases to the front furnace door, where it turns into the third return tube bundle area, and then enters the chimney through the energy saver and is discharged to the atmosphere. The whole boiler factory, in the site after the position, only need to connect the ventilation electricity can be put into operation. Boiler heating surface includes four parts: furnace radiation heating surface, the first convection tube bundle heating surface, the second convection tube bundle heating, energy saving device (waste heat boiler).