Available industries:
Chemical Factory
Project boiler medium:
Steam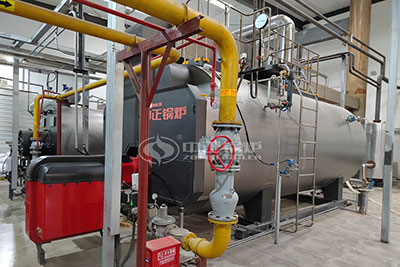 ZOZEN Boiler, a leading boiler manufacturer, recently provided a gas fired steam boiler to chemical factory in Bangladesh. The customer needed a high-performance boiler to support their production processes, which required high-temperature steam. ZOZEN's gas-fired steam boiler provided a solution, as it features a large combustion chamber, advanced low-NOx burner, and multiple safety protections. These features ensure stable and efficient operation, while also reducing harmful emissions. Additionally, ZOZEN provided comprehensive installation and commissioning services, which helped the customer save time and costs.
The gas-fired steam boiler provided by ZOZEN to the chemical factory in Bangladesh offers several advantages. Its large combustion chamber ensures complete combustion of the fuel, while the advanced low-NOx burner reduces emissions of nitrogen oxides, a major air pollutant. The boiler also features multiple safety protections, such as water level control, pressure control, and flame detection, ensuring safe and stable operation. In addition, the boiler's high thermal efficiency helps to reduce fuel consumption and operating costs. Overall, ZOZEN's gas-fired steam boiler provides the customer with a reliable, efficient, and environmentally friendly solution for their production needs.