Available industries:
Feed Industry
Project boiler medium:
Steam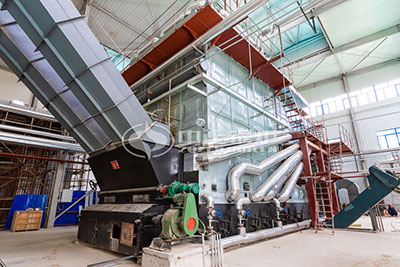 Case Introduction
Steam boilers are suitable for industries including fertilizer plants, chemical plants, oil refineries, coating plants, rubber plants, etc. ZOZEN produces many types of special boilers for chemical plants with a high degree of automation, which can supply constant pressure steam for industrial production. The production lines of chemical plants need a large amount of steam, and these high-capacity production lines put forward high requirements on the quantity and quality of steam of boiler equipment, and put forward a huge challenge to the operation cost of boiler, especially the fuel cost. ZOZEN customizes SZL series 35tons coal-fired steam boilers according to actual needs. This series of boilers with large output, high combustion efficiency and wide fuel adaptability can fully meet the needs of chemical plant production lines.
ZOZEN SZL series coal-fired steam boilers can burn bituminous coal, anthracite, lean coal and various types of coal; at the same time, according to different coal characteristics, ZOZEN has designed the boiler arch and furnace reasonably, and added appropriate air conditioning device to ensure the full combustion of fuel, so that the boiler thermal efficiency can reach more than 82%, which can effectively help enterprises to improve fuel efficiency and save fuel costs. It is also worth mentioning that the tail of ZOZEN SZL series boiler is equipped with dust removal, desulfurization and denitration devices, which can effectively reduce the emission concentration of harmful gases and dust. So far, ZOZEN SZL series steam boilers have been highly recognized by customers for their excellent energy-saving and environmental performance.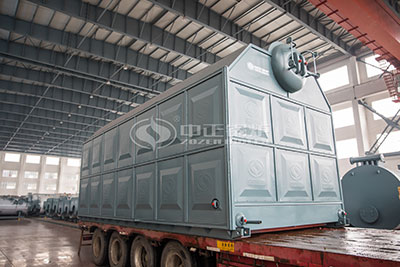 Customer Feedback
This set of coal-fired steam boilers produced by ZOZEN Boiler is easy to operate and highly automated, saving our operating costs. After using the boiler for a while, we can feel that the cost of fuel has dropped significantly. At the same time, the environmental performance of the boiler has also reached our expected requirements. Thanks to ZOZEN Boiler!