Available industries:
Tableware Industry
Project boiler medium:
Hot oil
Capacity:
2.4 million kcal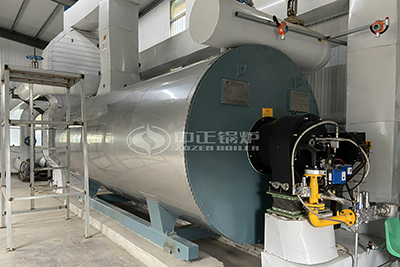 Inquiry Email: [email protected]
The customer's factory specializes in the production of disposable biodegradable tableware, and is a high-tech green recycling enterprise in R&D, production and sales. Due to market demand, it needs to purchase tableware production line supporting equipment, of which industrial boiler is an important heating equipment. As a well-known industrial boiler manufacturer, ZOZEN has been contributing to the environmental protection cause. The customer had a good initial impression of ZOZEN through the Internet and sent the basic requirements for boiler procurement to ZOZEN's sales engineers.
All of the customer's products use natural raw materials, which are completely biodegradable, natural and environmentally friendly, therefore, when purchasing boiler equipment, they also put forward requirements for environmental protection. According to the actual use requirements of the customer's tableware production line, ZOZEN recommended 2.4 million kcal thermal oil heater with gas fuel. This YQW series thermal oil boiler uses clean energy as fuel, which effectively ensures the environmental protection of production.
The YQW series gas-fired thermal oil boiler produced by ZOZEN adopts advanced low-NOx burner, which effectively suppresses the generation of NOx and can control the emission below 30mg/Nm³. ZOZEN's 2.4 million calorie gas-fired thermal oil boilers have outstanding environmental performance to meet the needs of customers and help enterprises achieve green production. After the boiler was installed and put into operation, the customer gave high praise to ZOZEN's service, "The packaged boiler is very easy to install, and provides professional guidance on installation and commissioning, which is worth recommending and trusting".