Available industries:
Peptide Production Project
Project boiler medium:
Steam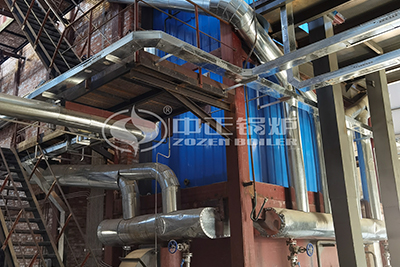 The customer's company mainly uses non-GMO soybeans as raw materials to extract products such as isoflavones, oligosaccharides, protein concentrates and complex functional factors, and urgently needs a high-efficiency steam boiler as heating equipment in the soy peptide production line. The customer searched the ZOZEN online website through the Internet and was attracted by the successful cases of serving various industries displayed on the website, and left the boiler demand after the initial communication with the online customer service staff.
ZOZEN's sales engineer contacted the customer via email and WhatsApp at first, and had an in-depth communication about the actual steam demand of the soybean peptide production line, and recommended a SHX series circulating fluidized bed boiler for the customer. This boiler adopts ZOZEN's newly developed high-temperature cyclone separator, which is highly efficient and wear-resistant. With the advanced air preheater, the exhaust temperature is reduced and the inlet air temperature of the furnace is increased, so that the overall thermal efficiency of the boiler is effectively improved.
This 25 ton CFB type steam boiler has high efficiency and stable performance, and the high quality of the steam produced per hour can fully meet the needs of the production line. The customer is very satisfied with ZOZEN's professional installation team and after-sales guidance, both in the installation process and in the boiler operation problems arising from the ZOZEN team can efficiently solve, it is worth recommending.