Available industries:
Food Processing
Project boiler medium:
Steam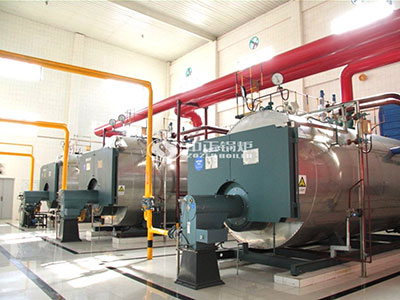 The customer purchased gas fired steam boiler for dairy products processing, in the process of dairy products production requires a large amount of high temperature steam for food distillation, sterilization, drying and shaping, ZOZEN's technical staff had a detailed communication with the customer, and after a site visit to the customer's boiler room, customized the 5 tons gas steam boiler for the customer. This series of boilers have high thermal efficiency, stable operation, adopt the structure of electromechanical integration, generous appearance and low investment in infrastructure; we strictly follow the standards required by the customer to complete, and provide equipment commissioning and technical guidance throughout the process.
Gas Boiler in the Case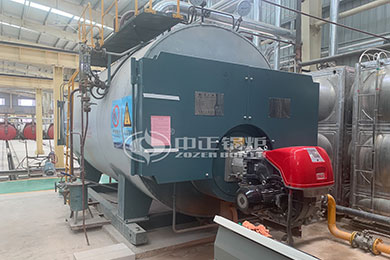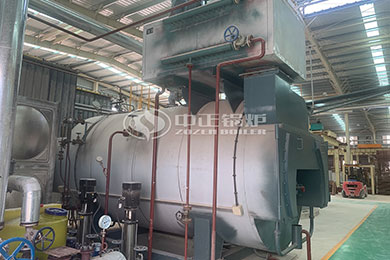 WNS series oil and gas boilers adopt the internationally popular three-return structure and the large volume design of the combustion chamber, which makes the combustion more adequate.
The advanced waveform furnace gall structure is adopted, which not only increases the heat transfer area, but also satisfies the free expansion of the gall after being heated.
The flue pipe adopts threaded structure to strengthen the heat transfer effect.
The boiler adopts wet-back structure with full wrenching edge butt welds for high reliability and low maintenance cost.
The design of rear view device is easy to observe the combustion condition.
The design of over-temperature, over-pressure, water shortage, leak detection, flameout and other protection functions, the boiler operates safely and reliably.
The boiler package is available in the form of color plate, mirror stainless steel or matte stainless steel, with beautiful and elegant appearance.
Configured with burner with good self-control performance, to achieve fully automated operation.
WNS series oil and gas boiler boiler has high thermal efficiency, stable output and strong load adaptability.