Available industries:
Grease Production Line
Project boiler medium:
HMO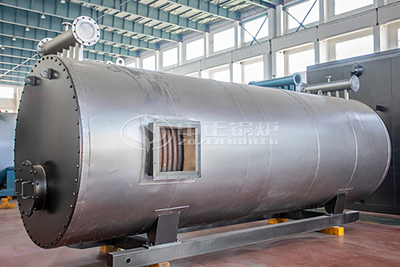 New materials industry includes new energy materials, new construction materials, non-ferrous metal materials and many other classifications, which are inseparable from life. In the production of various new materials, drying, thermal analysis, concentration, hot pressing and other processes need the thermal energy support provided by industrial boilers, so the stability of industrial boiler operation directly affects the quality of new materials and the cost of enterprises, so new materials enterprises attach great importance to the strength of boiler plants and boiler product performance.
A producer of animal fats and oils engaged in the food industry for more than 30 years, it is also the main raw material supplier for major well-known food manufacturers. A large amount of heat energy is needed in the production of fats and oils. According to the customer's production requirements, ZOZEN's technical team customized a 2 million kcal hot oil boiler for the customer. This boiler adopts an automatic control system with protection and interlocks for oil temperature, smoke temperature, liquid level, flow rate, differential pressure, etc. It is easy to operate and has strong safety performance, and can provide accurate high-temperature supply for the production of fats and oils line in a long-term and stable manner.
The YY(Q)W gas-fired hot oil boiler produced by ZOZEN is structured with two- or three-return round coils, with indented coils at the end of the coils to effectively protect the furnace wall at the end of the boiler. The coils are designed with sufficient heating surface to give it high thermal efficiency, while improving the safety and extending the service life of the boiler. The boiler with advanced intelligent control system can realize precise temperature and pressure control. In addition, the fully automatic control system is easy to maintain and can be intelligently controlled by simply setting parameters, saving labor costs for enterprises.