Available industries:
Chemical Industry
Project boiler medium:
Steam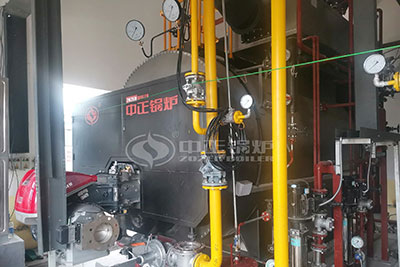 The chemical industry customer whose company focuses on the development and application technology research of seaweed biological agricultural inputs needs steam as a heat source for multiple processes in the production of seaweed biofertilizer.
The customer in the chemical plant industry purchased a gas-fired steam boiler manufactured by ZOZEN, a WNS series gas-fired steam boiler, which has the advantages of high energy efficiency, green environment protection and high thermal efficiency.
The advanced condensing technology effectively reduces the amount of fuel used, reducing the overall emissions of harmful substances in the flue gas, and with the imported ultra-low nitrogen burner, effectively controlling NOx emissions below 30mg/Nm³.
The customer is very satisfied with the operation status of this steam boiler, and said that this boiler is a complete package from the factory, which greatly shortens the whole installation cycle and saves a lot of installation costs for the company.