Available industries:
Feed Industry
Project boiler medium:
Steam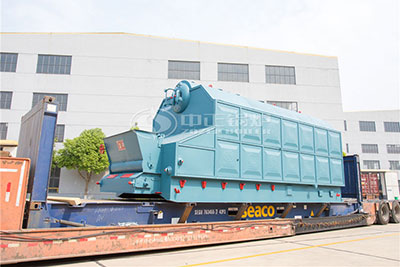 Thermal refining is one of the important processes affecting the quality of pellet feed in the feed production. The three main factors affecting the thermal refining are moisture, temperature and time which depend on the stable and highly efficient steam boiler equipment.
According to the actual demands of feed production lines, ZOZEN Boiler customized the SZL series coal-fired steam boiler system which was equipped with multi-tube plus water film dust removal design for RRP Agro Farm's to meet the requirements in terms of environment protection. Meanwhile, ZOZEN Boiler also set up different numbers of independent air bins and air dampers for the boiler base to ensure that SZL series 6 ton coal fired boiler could realize complete combustion, so the user could reasonably allocate air to the coal based on coal quality and combustion conditions to realize accurate air allocation and improve the fuel utilization.
In addition, ZOZEN Boiler's automatic production lines and computer numerical control processing rate (above 80%) could further ensure the machining accuracy to comprehensively enhance the quality of SZL series coal-fired boiler from structure design to manufacturing technology.