Available industries:
Protein Powder Production
Project boiler medium:
Steam
Equipment:SZS25-1.6/250-Q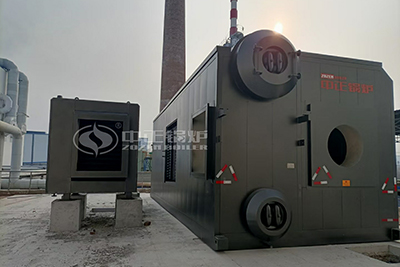 A customer from the food industry needed a steam boiler to provide high-temperature steam for the production of plant protein powder, of which sterilization is a key process in soy protein processing, and among the various sterilization processes, steam sterilization is the safest way. The customer searched the Internet and found ZOZEN's online website. After browsing through the various industry cases and production sites displayed on the website, he contacted the online customer service directly and initially communicated his requirements for the steam boiler he needed.
Since temperature has a direct impact on the production capacity of protein powder, the customer attached great importance to the stability of the steam output of this steam boiler and whether it could effectively improve the efficiency of the protein powder production line. The fermentation of soybeans during protein powder processing will produce a large amount of biogas, and from the perspective of environmental protection and saving fuel costs, the customer wanted to use the biogas as boiler fuel.
ZOZEN's engineers carefully analyzed the customer's requirements and the actual steam volume used by the production line, and then customized the SZS series gas steam boiler system solution for the customer. The boiler produces 25 tons of steam per hour, and the boiler's automatic control system can reasonably adjust the temperature according to the usage conditions to ensure the quality of the products. Biogas natural gas co-firing steam boiler has high requirements for the burner, ZOZEN Boiler specially chose the American zeeco ultra-low nitrogen burner for the customer, which can meet the design requirements and operational emission index requirements, and also can run smoothly and continuously.
After the boiler was delivered to the customer on time and put into installation, the customer was very satisfied with the professional and attentive handling of the biogas combustion problem in the solution provided by ZOZEN Boiler. The 25 ton biogas steam boiler is currently in the installation and commissioning stage. ZOZEN's after-sales team took the initiative to provide training and guidance on installation and commissioning, and the customer was impressed by the attentive and comprehensive service!