Capacity: 20 tons – 110 tons
Pressure: 0.7 – 2 Mpa
Fuel: Nature gas, coke oven gas, biogas, liquid propane gas
Industries: Heat supplying, chemical, food, textile, printing and dyeing, cigarettes and tobacco, fodder, pharmacy, building materials, brewery, rubber, hospital etc.
Gas Fired Boiler Project Images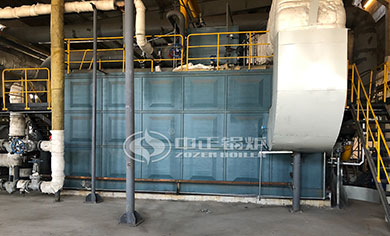 Gas Fired Boiler Introduction
All gas fired boiler of the furnace type are factory, to ensure that the boiler can be installed quickly in the user's site. Except for water, gas and electrical connection accessories, no other construction and special installation procedures are required. Before the boiler leaves the factory, a series of testing and commissioning work have been carried out to ensure the quality of the boiler leaves the factory. Natural gas boiler system is mainly composed of boiler body, connecting flue, burner, water system, instrument, energy saving device, condenser and so on. Clean combustion, pollution-free emission, convenient operation, sufficient output.