Available industries: Feed Factory
Project boiler medium:Steam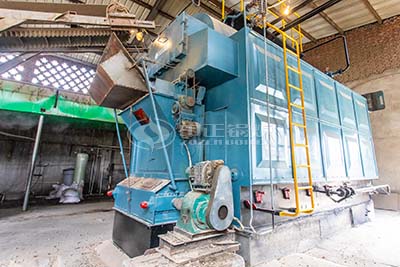 Introduction:
AQUA Feed Factory located in Kazakhstan operates in the Feed Production Industry and was in need of a reliable and efficient steam boiler equipment with special packaging requirements.
ZOZEN Boiler provided a customized solution to meet the specific needs of AQUA Feed Factory in Kazakhstan. They provided the 2 ton 12.5bar coal boiler equipment and designed a specialized iron packaging box to protect the accessories during transportation and facilitate customs inspections. ZOZEN provided excellent service and ensured the smooth installation of the equipment.
ZOZEN DZL2-1.25-AII coal fired boiler is an efficient and highly functional boiler equipment suitable for industrial production. The boiler uses advanced grate technology to efficiently burn coal, including low-quality and smokeless coal to provide stable heat energy. The boiler also has other features, including high combustion efficiency, with a thermal efficiency of over 82%, saving energy costs, and an intelligent control system, making it reliable and easy to operate.
Customer feedback:
AQUA Feed Factory was impressed with the high-quality boiler equipment and professional service provided by ZOZEN. The customized solution met their specific requirements, and the separate packaging iron box provided ensured the safe transportation of the equipment. ZOZEN's team was professional and patient, helping AQUA Feed Factory solve many problems, ensuring the procurement and installation process was smooth.