Available industries:
Clothing Factory
Project boiler medium:
HMO (Heat Medium Oil)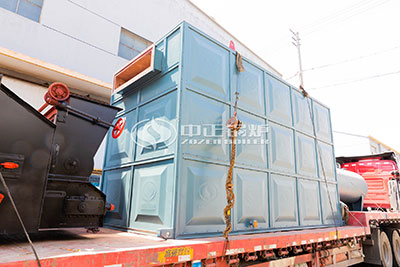 Case Introduction
Thermal oil heater is widely used as heat transfer medium in modern industrial production. Although the working pressure of the heat conduction oil furnace is relatively low, the temperature of the heat conduction liquid in the furnace is high, and it has the characteristics of low pressure, high temperature, safety and efficiency. Coal-fired thermal oil heaters system also has complete operation control and safety monitoring device, which can precisely control the working temperature and ensure the safe operation of the boiler.
Clothing factory purchased the YLW series horizontal coal-fired thermal oil heaters produced by ZOZEN Boiler to replace the outdated heating equipment to expand its line of fabric and synthetic leather. Heat conduction oil boiler is a safe, efficient and energy saving heating equipment with low operating cost. YLW series horizontal coal heat conduction oil heaters are preassembled with chain grate structure. The boiler body and the chain grate are transported separately. After the boiler parts are transported to the construction site, it only needs to connect the pipe, valve and controller, and then connect the boiler with oil and electricity to use, which can save a lot of installation costs.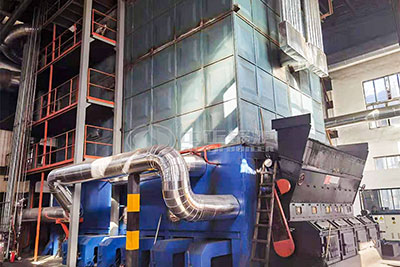 ZOZEN YLW series coal-fired thermal oil heaters feature a square coil structure and an optimized radiant heating surface to ensure full fuel combustion. Boilers using high quality firebrick, external convex plate, the middle of the high quality perlite, the furnace temperature control below 50℃, can effectively reduce heat loss, improve thermal efficiency, help enterprises to achieve high production efficiency.
YLW heat conduction oil furnace in the process of operation will not produce corrosion and dirt, will not produce waste gas, coupled with its own heat transfer performance is good, convenient and quick maintenance, high thermal efficiency, therefore, it has become a new boiler that meets the policy requirements, but also to meet the needs of customers.
Customer Feedback
The easy installation, high thermal efficiency, and stable operation of coal-fired thermal oil heaters produced by ZOZEN Boiler have become essential heating equipment for our production lines.