Available industries:
Food Factory
Project boiler medium:
Steam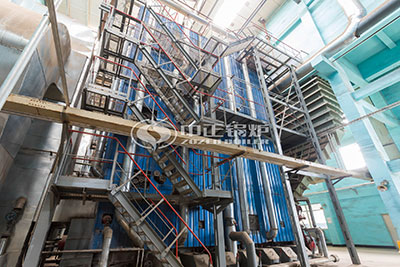 Case Introduction
Industrial boilers are widely used in the chemical industry. They play an indispensable role in the pretreatment, hydrogenation, decomposition and distillation of lipid chemicals. Indonesia is a major exporter of oil chemicals. PT. DUA KUDA Indonesia is in need of 15tons coal boiler. ZOZEN has been well received by customers for its comprehensive service and high quality products.
DHL series coal-fired boilers produced by ZOZEN Boiler have the advantages of Angle tube boilers: compact structure, low steel consumption, fast temperature rise, etc. DHL series coal-fired boilers are of front and rear arch furnace construction. The fire-resistant concrete front arch is used as the fire arch in the lower part of the front wall of the furnace, and the rear arch is the ignition arch. At the same time, the air supply of the isobaric system warehouse, the small area adjustment of the air distribution and the wide coal furnace arch design also further improve the combustion efficiency and furnace temperature. In addition, membrane water wall with fully sealed structure is used around the boiler body and the middle partition wall to ensure that the thermal efficiency of the boiler reaches more than 82%.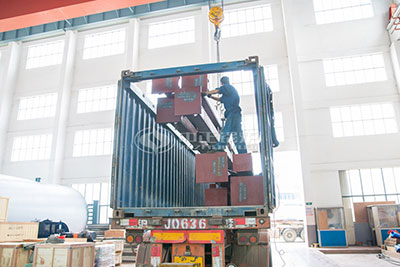 DHL series angle tube boiler coal fired boiler adopts no skeleton structure, body weight is supported by membrane type water wall and falling pipe, and all membrane wall are welded into one body, good shock resistance. DHL series of coal-fired hot water boilers adopt bell jar hood to avoid material cross to the air chamber while distributing air evenly. DHL series coal-fired boilers adopt unique structure design, safe and reliable use of unique water circulation structure, drum is not heated, heated water flow in a single direction, in the power failure, water system is not vaporized, water circulation is safe and reliable.
Customer Feedback
Even during the Covid-19 period, Wuxi ZOZEN Boilers did a number of work for the company, such as the production and shipping of the DHL series 15tons coal boiler, for which we appreciate. At the same time, in the previous project communication process, we really felt the professional spirit of ZOZEN boiler. They put forward reasonable boiler system solutions for us according to the actual point of view of customers.