Available industries:
Sugar Mill
Project boiler medium:
Steam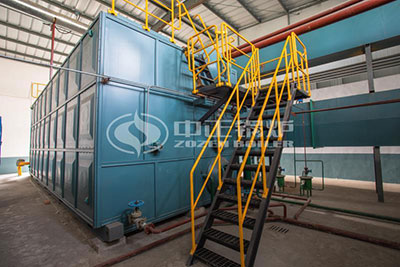 As we all know, in the process of food processing and production, cooking, drying, concentration and sterilization process all rely on steam boilers to provide high-temperature steam, so a stable, efficient, energy-saving, environmentally friendly industrial boilers for the food industry is very important. In the boiler market, coal-fired boilers are recognized as a product with low operating costs, but now that environmental standards are strict, green, non-polluting gas steam boilers are favored by users in the food industry.
The food factory customer bought a 25 ton gas steam boiler to provide heat source for the processing line. This SZS gas-fired boiler uses advanced ultra-low nitrogen burner at home and abroad, which easily achieves the requirement of ultra-low NOx emission. This SZS gas-fired boiler uses advanced ultra-low nitrogen burners at home and abroad, easily achieving ultra-low NOx emission requirements.
The steam pressure of the boiler required for a food plant is determined by the actual process of the product produced and processed by the customer: for example, for the fumigation and sterilization stage, a rated steam pressure of 1.6 MPa or less is usually sufficient. However, among ZOZEN's nearly 500 boilers used in the food industry, there are indeed more specific food plant process applications, but the maximum design pressure does not exceed 25 kg. If customers are unsure of the boiler pressure they can consult a ZOZEN engineer.