Available industries:
Food Factory
Project boiler medium:
Steam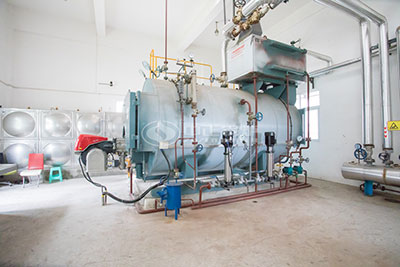 Case Introduction
In the food industry, the production of spices needs low-temperature airflow ultrafine powder production technology and high-temperature steam sterilization technology. High temperature steam needs to use a stable and efficient steam boiler. The efficiency and stability of condensing gas steam boiler will directly affect the quality and quantity of spices in the production line. Therefore, the food factory adopted ZOZEN energy-saving WNS series gas steam boiler, which has the characteristics of high output, high thermal efficiency and less gas consumption, which saves the production cost for the food factory.
ZOZEN WNS series gas steam boilers use large diameter corrugated furnace and threaded smoke pipe. The corrugated furnace can enhance the flue gas interference, increase the heating surface of the boiler and improve the heat transfer efficiency of the boiler. Thread smoke tube is a kind of high efficiency heat transfer element independently developed by ZOZEN boiler, its heat transfer coefficient is 1.8 times that of ordinary smoke tube. In addition, the end of the flue gas pipe is equipped with an energy-saving device, condenser and other energy-saving devices, which can effectively recover the waste heat in the high temperature flue gas, and reduce the exhaust gas temperature to 60℃, so as to reduce the heat loss and improve the overall thermal efficiency of the boiler. ZOZEN WNS series gas steam boiler system has been proven to be 5% more efficient than similar systems on the market, which can effectively help companies achieve their goals of energy efficiency.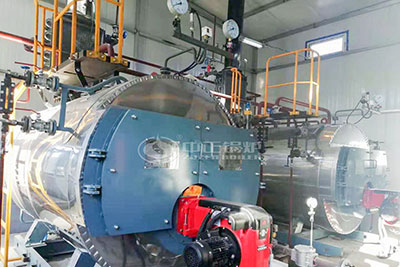 1 ton condensing gas-fired boiler has the advantages of full fuel combustion, high thermal efficiency, high degree of automation, easy operation, safe and reliable operation, long service life and so on. It is an ideal green environmental protection boiler product with high efficiency, low consumption and low pollution. There are many factors affecting of 1 ton condensing gas steam boiler price, such as boiler quality, boiler configuration, boiler fuel consumption, after-sales service and so on. If you want to know the price of the boiler, you can tell the boiler manufacturer the parameters.
Customer Feedback
ZOZEN Boiler is worthy of being a professional boiler manufacturer in China. From boiler selection to after-sales service, ZOZEN makes every aspect of service professional and thoughtful. At present, the boiler of our company runs stably. ZOZEN also provides a regular return visit service to confirm the condition of the boiler, which reassures us.