Available industries:
Leather Products Processing
Project boiler medium:
Hot oil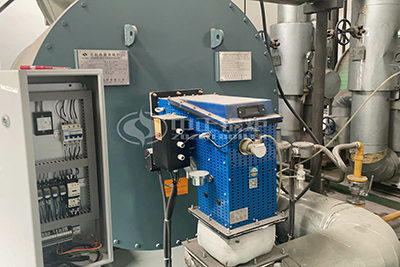 Inquiry Email: [email protected]
The customer's company mainly produces and sells leather products. In the production line of leather products, stable steam is needed to heat multiple processing processes. In order to improve production efficiency while effectively ensuring product quality, the rubber factory needs efficient and stable heat-conducting oil boilers as heating equipment to provide high-temperature support for dyeing, fattening, pressing and finishing, drying and other processes. ZOZEN's 4 million kcal thermal oil boilers use natural gas as fuel, and the most important feature is stable heating, which fully meets the actual needs of rubber factories.
This YY(Q)W series gas-fired thermal oil boiler has complete operation control and safety monitoring devices, which can precisely control the working temperature and quickly and steadily reach high temperature in low-pressure operation environment, and the boiler temperature can reach 320℃ to guarantee the stable operation of the production line of the customer company. At the same time, the boiler system uses imported low-NOx burners, which can ensure the full combustion of fuel and help customers achieve the goal of clean production and green production.
Thermal oil heater is a new type of special boiler, also known as organic heat carrier boiler, with low pressure and high temperature working characteristics, its heating temperature can reach 340℃ in liquid phase. All need uniform and stable heating, and do not allow direct flame heating process heating temperature between 150 ℃ – 380 ℃ in a variety of production occasions can be used in organic heat carrier heating.