Available industries:
Feed Industry
Project boiler medium:
Steam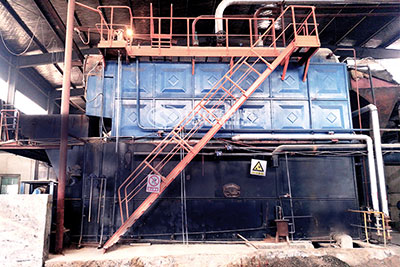 Case Introduction
ZOZEN produces 4 tons coal chain grate boilers with two types: DZL series steam boilers and hot water boilers. This boiler product is water and fire tube package boiler, which has experienced thirty years of continuous improvement and optimization. It has the advantages of compact structure, small volume, large output, fast pressure boost and high thermal efficiency. DZL boiler with high degree of automation, equipped with dust removal equipment, less environmental pollution.
ZOZEN has been focusing on the research and development of chain grate for many years and has obtained a number of patented technologies. The thermal efficiency of DZL series boilers is more than 82%, and the NOx emission is less than 100mg/Nm 3, which achieves the goal of high efficiency and low emission and effectively reduces the use cost of users. DZL coal-fired boiler adopts horizontal single barrel structure and chain grate, taking the lead in adopting arch tube plate and threaded smoke pipe to increase heat conduction. The heat transfer coefficient of screw pipe is 1.8 times that of ordinary pipe. In the manufacturing process, ZOZEN uses the pre-expansion of the smoke tube and tube plate to eliminate the gap between them, and then uses the argon arc automatic welding process to effectively eliminate the stress and extend the service life of the boiler. With these advantages, ZOZEN has become one of the most popular industrial boiler brands in the feed industry.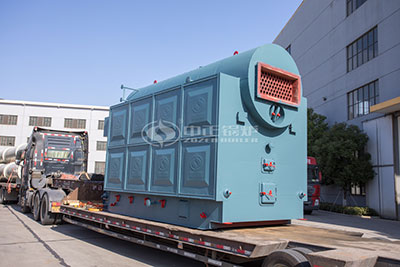 Feed factory in the production process, feed granulation and extrusion is very important, steam dosage is too large, humidity is too large, the pressure is not appropriate may cause serious problems, resulting in pellet product quality decline, plug mold and so on. Therefore, feed plants especially need a stable and efficient steam boiler equipment. ZOZEN engineers have customized high quality and high efficiency DZL series coal-fired steam boilers according to the practical needs of New Hope Indonesia, which provides efficient and reliable heat source guarantee for feed production.
Customer Feedback
After extensive inspections and investigations, we have chosen ZOZEN as the steam boiler supplier for our Indonesian branch. ZOZEN DZL series chain grate boiler have been successfully delivered. Compact structure and simple installation save a lot of capital investment. The boiler's high efficiency and low emission also reduce operating costs and pollution emissions.