Available industries:
Food industry
Project boiler medium:
Steam
Equipment:WNS3-1.25-Y(diesel)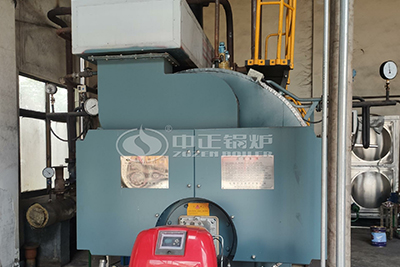 As we all know, industrial boilers are indispensable power equipment in the food industry. The hot water and steam produced by boilers are widely used for distillation, extraction, sterilization, drying and maturation processes in the food processing. The local company Inversiones Goa 7 C.A decided to introduce a high quality and high efficiency oil (diesel) fired boiler in order to meet the demand of steam heat source for the production line and ensure the safety of food production.
After careful investigation and comparison, ZOZEN boiler won the trust of the customer with its excellent comprehensive strength, and the two sides started cooperation smoothly. The customer said he knew "ZOZEN Boiler", a boiler brand from China, through the Internet, and in the process of technical communication with the sales manager, he felt the quality and professionalism of ZOZEN Boiler, and was very satisfied with the WNS series oil boiler system solution given by ZOZEN Boiler. The cooperation agreement was signed online.
The WNS3-1.25-Y diesel boiler is designed to meet the high requirements of the food industry for steam quality, and the technical team of ZOZEN has optimized and upgraded the product on the basis of the original one. At the same time, this package type boiler is equipped with fully automatic intelligent control system, which not only ensures the high safety of WNS series oil-fired steam boilers, but also has good temperature and pressure control performance, effectively avoiding the emergence of undesirable processing phenomena such as over-drying or high moisture content of food products, fully meeting the production needs of food production lines.
With more than 30 years of project experience, ZOZEN successfully completed the boiler design and production, installation and commissioning, and other series of work. After the 3 ton oil boiler was put into operation, ZOZEN customer service personnel provided guidance to the customer at the first time to ensure that the customer's normal production was not affected, and the high quality and efficient customer service won the customer's praise one after another.