Available industries:
Packaging Industry
Project boiler medium:
Steam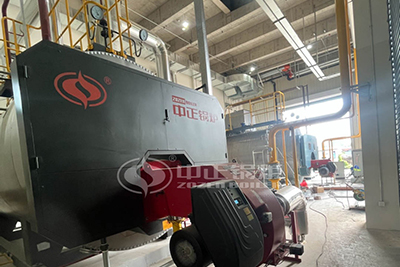 As we all know, the packaging industry requires extremely strict quality for industrial steam boilers. ZOZEN's WNS series gas boilers with high quality, sufficient steam output and stable operation are a highly automatic packaged boiler system with excellent performance.
a company invested by United Japan Corporation, needed to purchase a new steam boiler to provide a high temperature heat source for the concentration, bleaching, drying and sizing processes in the production process. The customer contacted ZOZEN Boiler and requested a stable steam supply, in addition to strict requirements for the environmental friendliness of the boiler operation.
According to the actual production steam needs of the packaging plant, ZOZEN customized the 8 ton steam boiler system solution for the customer, producing 8 tons of steam per hour at a rated pressure of 12.5 bar, using the WNS series gas boiler, which uses an advanced low-NOx burner to burn the fuel more fully, while suppressing the generation of nitrogen oxides from the source, with emissions meeting the standards and being friendly to the environment.
Gas-fired steam boilers are equipped with a steam-water separation device, which can effectively separate steam and water, improving steam quality and helping industrial production. Stable steam delivery is another advantage of ZOZEN boilers. From the projects ZOZEN has served, WNS series boilers are very suitable for paper mills, packaging plants, printing plants, cardboard mills and household paper mills, etc. Please feel free to contact us for more information.