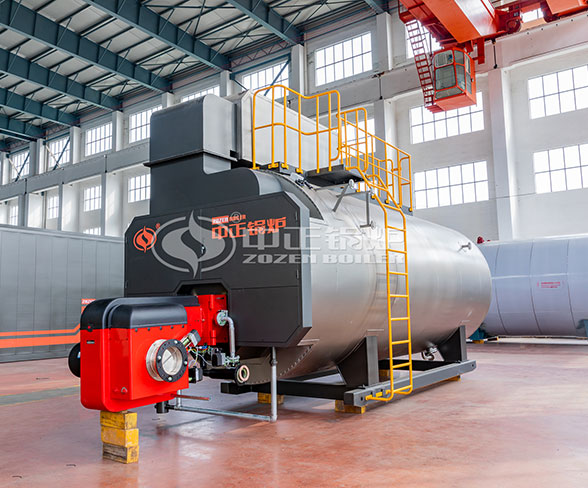 Capacity: 6 ton
Pressure: 0.7 – 2 Mpa
Fuel: diesel, heavy oil, light oil, crude oil, etc.
Industries: Heat supplying, chemical, food, textile, printing and dyeing, cigarettes and tobacco, fodder, pharmacy, building materials, brewery, rubber, hospital etc.
6 Ton WNS Oil Steam Boiler Project
WNS Oil Steam Boiler Introduction
As is known to all, this series of WNS oil steam boiler is mainly composed of main boiler, chimney and pipeline system when they leave the factory. The main engine and chimney parts have been manufactured before leaving the factory. The pipeline valves and instruments supporting the main engine have been installed randomly and shipped to the site for assembly of the main engine and chimney. Connect the air source, power supply and water pipe to run on the site, greatly shortening the installation period, and the product is of high quality.