Available industries:
Juice Production Line
Project boiler medium:
Steam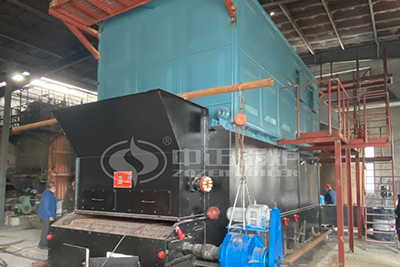 The juice production line of a beverage factory needs steam support from boilers. The customer chose ZOZEN Boiler's environmentally friendly SZL series coal steam boiler to provide stable heat energy for the juice concentration, drying and sterilization processes.
This SZL series 10 tons coal-fired boiler has an assembled structure, with the upper large part being the body heating surface and the lower large part being the combustion equipment. This boiler is equipped with reasonable dust removal, desulfurization as well as denitrification facilities, which effectively reduces the emission of air pollutants such as nitrogen oxides and sulfur dioxide.