Available industries:
Pharmaceutical Factory
Project boiler medium:
Steam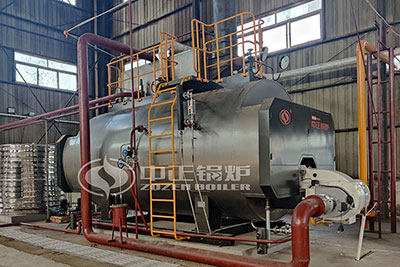 Customer in the pharmaceutical industry needed to purchase industrial steam boilers as heating equipment for the processes of drying, cooling, granulation and tablet pressing in the pharmaceutical processing. The customer chose ZOZEN's 10 t/h WNS series condensing gas steam boiler, which is known to be a clean and environmentally friendly industrial boiler product.
This WNS series condensing boiler has the outstanding features of high efficiency and low consumption, with thermal efficiency up to 98% or more, additional condenser and energy saver at the end, the exhaust temperature can be as low as 60 degrees, and with the advanced ultra-low nitrogen burner at home and abroad, it can achieve ultra-low NOx emission requirements. After a period of time the customer is very satisfied with the operation of WNS series gas steam boiler.