Available industries:
Building Materials Industry
Project boiler medium:
Steam
Capacity:
10 ton per hour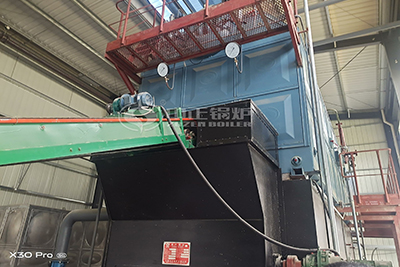 In the building materials industry, from the initial processing of raw materials to the completion of post-production, it needs to go through numerous processes, and the requirements for temperature and pressure are very high, and once there are changes, it is very easy to cause damage to large quantities of building materials. Therefore, when choosing boiler equipment that can maintain a stable temperature and pressure, the building materials industry must pay attention to, the long term stability and continuous output of the boiler. the SZL series coal-fired chain grate boiler produced by ZOZEN is very much in line with the needs of customers.
ZOZEN supplied a 10 ton coal-fired steam boiler for an Indonesian building materials factory. The customer mainly produces aerated bricks, which require large amounts of steam for both the forming and steaming processes in the production of aerated bricks. The Indonesian customer found ZOZEN boiler factory through the Internet and expressed the need to purchase coal-fired steam boiler equipment to provide stable steam for the aerated brick production line.
ZOZEN has projects such as 15 tons coal-fired boilers for chemical plants and 75 tons steam boilers for sugar factories in Indonesia market. The sales engineers showed the strength of ZOZEN boilers to customers through real local projects. At the same time, in order to let the customers further understand the actual production situation of ZOZEN, the sales engineers showed the production process and manufacturing process of boilers through online live broadcast and explained them one by one, and finally the customers highly recognized the enterprise scale, production strength and product quality of ZOZEN boilers.