Available industries:
Central Heating
Project boiler medium:
Steam
Capacity:
10 ton per hour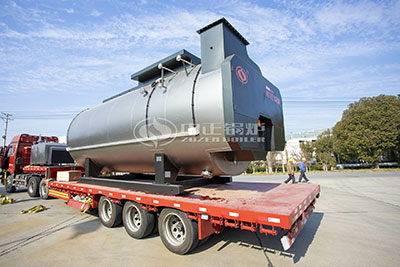 In the central heating industry steam boilers are usually a more used type of industrial boiler. ZOZEN Boiler has customized a central heating boiler system for the agricultural products processing park to provide a better environment for the production and life of the enterprise. For industrial steam boilers used in the central heating industry, it is necessary to have stable heating effect and energy-saving and environment-friendly heating system, and the WNS series gas steam boilers produced by ZOZEN Boiler have the advantages of stable operation, high intelligence, energy-saving and environment-friendly, easy installation and maintenance, which are very suitable as heat equipment for central heating.
ZOZEN can provide this set of central heating boiler solution, 10 ton gas steam boiler output 10 tons of steam per hour, rated working pressure 16 bar, rated steam temperature 204 ℃, while the boiler is equipped with low-NOx burner, energy-saving condenser and other auxiliary equipment, effectively improving the thermal efficiency of the boiler, to enhance the emergency benefits for enterprises.
Founded in 1988, ZOZEN Boiler has been producing high quality industrial boiler products for more than 30 years, constantly upgrading production equipment and technology to make ZOZEN brand boilers the most excellent industrial equipment on industrial production lines. So far, ZOZEN boilers have been exported to more than 100 countries and regions, including Australia, Indonesia, Pakistan, Uzbekistan, Kazakhstan, Mexico, Chile, UAE, etc., and have gained excellent reputation. Welcome to contact us for more project information.