Available industries:
battery electrolyte plant
Project boiler medium:
Steam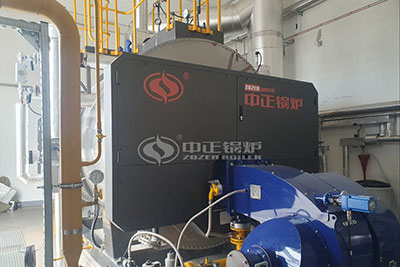 ZOZEN Boiler recently completed a gas fired steam boiler project in Hungary, where a stable and efficient industrial gas boiler system was required for a battery electrolyte plant. After fully understanding the customer's needs, ZOZEN's technical team customized a 3 ton natural gas steam boiler for the electrolyte plant. Among ZOZEN's rich project experience, the WNS series gas boilers are favored by the lithium industry for their steam supply stability, high thermal efficiency and safety performance.
ZOZEN's 3 ton natural gas steam boiler has the advantages of energy saving and environmental protection, easy installation and automatic operation, etc. Moreover, the boiler manufacturing strictly implements the requirements of ASME standards, and the boiler process is handled by personnel who have obtained professional certificates within the company, and each process is strictly inspected, so the product quality is guaranteed.