Available industries:
Feed Mill
Project boiler medium:
Steam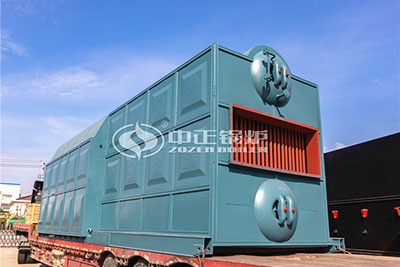 Case Introduction
Steam boilers as the main thermal energy equipment for feed pelletizing and extrusion production to provide an effective guarantee in feed plant production line. With the rapid development of the industry, feed mills buy new steam boilers to meet the actual needs of the production line, ZOZEN SZL series coal chain grate boiler is a new type of water pipe assembly boiler, it will large chain grate boiler combustion system water-cooled arch technology and membrane water-cooled wall technology skillfully applied to the assembly of boilers. SZL series coal-fired boilers are safe and efficient, with thermal efficiency up to 82%. It is one of the patented products of ZOZEN. It has the characteristics of wide coal adaptability, small footprint, convenient installation and high thermal efficiency.
ZOZEN SZL series chain grate boilers have reached the international advanced level in performance and environmental protection index. According to the actual situation of the feed plant production line, this boiler adopts several independent air chambers, which are reasonably distributed to the air according to the different coal quality and combustion conditions, so as to ensure the full combustion of coal. On the safety side, in addition to water level safety Settings, ZOZEN adds extremely low water level electrode protection, which works in conjunction with forced ventilation and induced draft fans to ensure safe water levels during boiler operation. In addition, SZL series coal chain grate boiler is compact in structure, easy to install on site, short cycle time, less investment, and reduce the infrastructure cost of feed mills.
Customer Feedback
Working with ZOZEN has been a pleasure. The steam boiler on the production line has excellent performance and has been running steadily for a long time. This time, we choose to continue to cooperate with ZOZEN to purchase boilers. We are confident that the quality and service of ZOZEN boilers will be consistent.