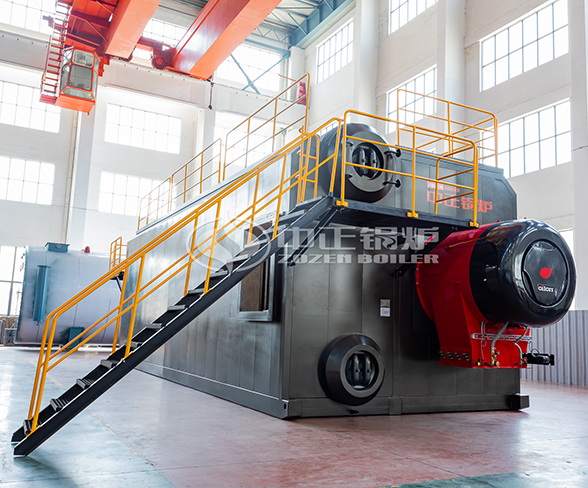 Place of Origin: China
Brand Name: ZOZEN
Certification: ISO, CE, ASME
Model Number: SZS series
Minimum Order Quantity: 1 set
Price: Contact us for Latest Price
Payment Terms: L/C, T/T
Packaging: Nude packing with foam for boiler body, wooden case for boiler accessories.
Detail Information
Output:

Hot water

Steam Capacity:

7MW, 10.5MW, 14MW, 17.5MW, 21MW, 29MW, 46MW, 58MW, 70MW, 116MW

Fuel Design:

Nature gas, coke oven gas, blast furnace gas, carbon black off-gas, biogas, LPG, diesel, heavy oil, light oil, crude oil, etc.

Design Pressure:

1.0 Mpa, 1.25 Mpa, 1.6 Mpa(10 bar, 12.5bar, 16 bar)

Warranty:

1 Year

Structure:

Water Tube

Factory:

ZOZEN Boiler Co., Ltd.

Application:

Heat supplying, hospital, colleges and universities.

Style:

Horizontal

Design Efficiency:

High Effciency 95%-98%

Condition:

New

Use:

Industrial

Product Name:

SZS Series Gas Oil Fired Hot Water Boiler
Typical Projects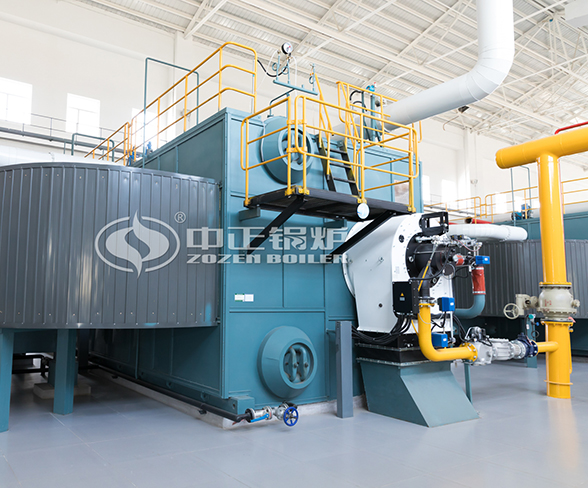 29 mw hot water boiler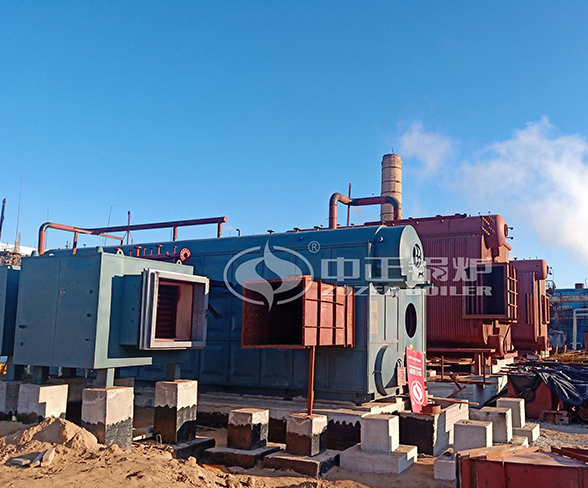 Uzbekistan gas fuel hot water boiler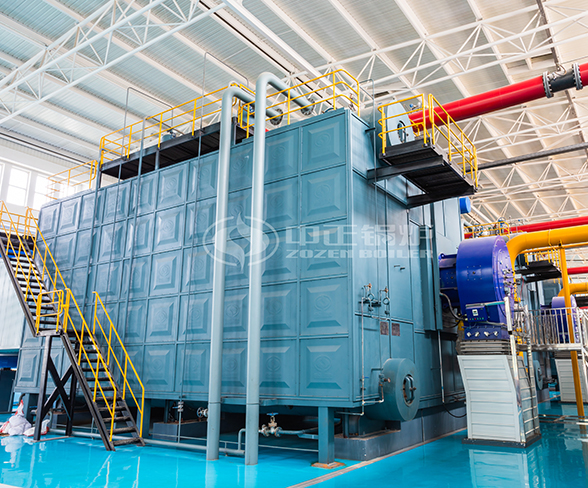 58 MW heating hot water boiler
SZS Series Water Tube Boiler Introduction
Model: SZS
Capacity: 7 – 116 MW
Design pressure: 1.0Mpa – 1.6Mpa(10 bar – 16 bar / )
Output water temperature: 115 – 130°C
Natural gas consumption: 720Nm3/h – 11880Nm3/h
SZS series oil gas fired water tube boiler adopts double-drum "D-type" vertical arrangement, full-membrane wall structure, reasonable and compact layout, can realize large-capacity boiler overall quick installation, less investment in boiler house infrastructure and short installation period.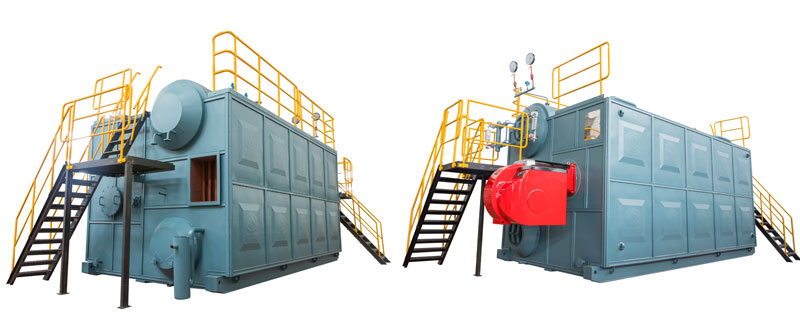 Environment-friendly
Big combustion chamber equipped with Low emission combustion burner effectively reduce the NOx to 30mg/m3. Smoke duct and smoke outlet use internal insulation to reduce operating noise.
Combustion chamber uses full membrane water cooling wall structure and pressurized combustion without smoke mixture.
Energy-saving
Good quality alumina silicate fiber and fire clay insulation material are used and the boiler body temperature is controlled below 45℃ and greatly heat loss is reduced. Combustion chamber is designed with narrow distance tube membrane water cooling wall which has good air proof to reduce heat lost and increase boiler thermal efficiency.
Internal inspection holes uses high-alumina refractory and manhole cover seal devices, solving superheat problem in this part caused by using refractory bricks.

Longer working life

Membrane structure are used in the front and back wall for boiler body and highly increased their lifespan to over 20 years.
The key processes including material cutting, rolling, drilling are done by advanced CNC machining process to reduce the assembly stress and extend boiler service lifetime.

Product Parameters

Model
Rated thermal power(MW)
Rated working pressure(MPa)
Rated output water temperature(℃)
Rated Feeding water temperature(℃)
Maximum transport size(m)
(L×W×H)
SZS7-1.0/115/70-Q
7
1
115
70
7.9×3.4×3.4
SZS10.5-1.0/115/70-Q
10.5
1
115
70
8.9×3.9×4.0
SZS14-1.25/115/70-Q
14
1.25
115
70
8.6×3.9×3.8
SZS17.5-1.25/115/70-Q
17.5
1.25
115
70
9.4×3.8×3.8
SZS21-1.25/130/70-Q
21
1.25
130
70
10.1×4.2×4.2
SZS29-1.25/130/70-Q
29
1.25
130
70
10.9×4.2×4.2
SZS46-1.6/130/70-Q
46
1.6
130
70
11.0×Φ1.45
SZS58-1.6/130/70-Q
58
1.6
130
70
11.1×Φ1.46
SZS70-1.6/130/70-Q
70
1.6
130
70
12.0×Φ1.66
SZS116-1.6/130/70-Q
116
1.6
130
70
12.5×Φ1.66

ZOZEN Boiler Factory

ZOZEN is one of the best modern boiler manufacturers in China, our products include steam boilers, hot water boilers and thermal oil heaters. ZOZEN boiler is located in Wuxi, covers 150 thousand square meters of production area, equipped with first-class production equipment, passed the ISO9001:2000 international quality system certification. The company gained the " S " and " U " steel seal from ASME of US.

Pre-sale service:

We help customer choose the best boiler model according to different requirements of various industry. Before delivery we will provide foundation drawing, layout drawing, boiler room layout, etc.

In-sale service:

We keep 24 hours online and keep close contacts during the production process to ensure on time delivery with perfect finished product.

After-sale service:

provide full range of original spare parts.
Engineers abroad installation and commissioning service is available.
Our engineers will held a training for boiler workers to ensure the safe operation.
Free maintenance and repair for one year and lifelong service.
More Boiler Cases
For all inquiries, please fill in the form below (* are required) to send us a brief message, and we will get back to you as soon as possible.
Thanks for your subsmission! ZOZEN sales managers will contact you within 48 hours. Please check your email or whatsapp in time. If you do not receive the email in your normal inbox, please check your spam mail folder.