Available industries:
Power Generation Industry
Project boiler medium:
steam
Capacity:
40 tons per hour
Equipment:SZS50-1.25-350-Y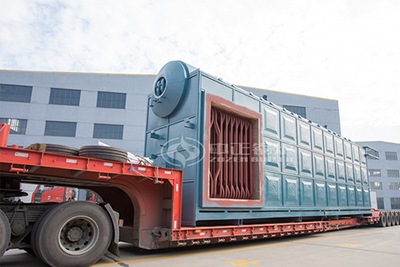 The power generation industry, one of the many industrial industries where industrial boilers are used, has a greater demand for high-capacity industrial boilers. Steam boilers for power generation generally use oil as fuel because it burns well and has high thermal efficiency. Shuangyashan power plant is engaged in thermal power generation as well as heat production and supply business, making a great contribution to the residents and enterprises with electricity and heat. Nowadays, the concept of environmental protection is very hot, and Shuangyashan Power Plant needs to purchase a new 40 ton steam boiler to use heavy oil as fuel in order to make a living as a production facility.
ZOZEN's engineer contacted the power plant customer at first and recommended the SZS series oil boiler for the customer. At the same time, ZOZEN's production strength, product quality and service system were introduced in detail. The customer was impressed by the product quality, factory strength and active communication. After carefully studying the SZS series oil boiler system solution customized by ZOZEN for the power plant, he finally decided to purchase this 40 ton heavy oil steam boiler from ZOZEN and formally signed the contract.
The SZS series oil fired superheated steam boiler produced by ZOZEN further heats the steam from saturation temperature to superheated temperature through superheater to meet the user's demand. This series of superheated steam boilers not only have sufficient output and thermal efficiency of over 98%, but also have excellent safety performance. Before leaving the factory, ZOZEN Boiler will conduct anti-leakage wind pressure test on each SZS series boiler to ensure the air tightness of the boiler to prevent heat loss as well as safety accidents.
In addition, the SZS series steam boiler of ZOZEN adopts advanced automatic control technology and has automatic protection function, which can ensure the safe and stable operation of the boiler. With sufficient steam output, excellent steam quality and reliable safety performance, the customer is satisfied with the operation of this SZS steam boiler, saying that it not only has obvious effect on improving production efficiency and reducing boiler operation cost, but also the highly automatic operation and chain protection function of the boiler makes the enterprise more relieved.