Available industries: Building materials industry
Project boiler medium:Steam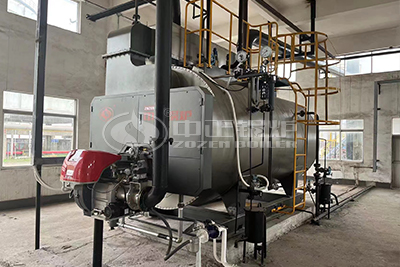 Introduction:
A building materials company in the UAE needed an 8 ton steam boiler for their production processes. They turned to ZOZEN, a renowned boiler manufacturer, for a solution that would meet their specific needs.
The 8 ton steam boiler provided by ZOZEN proved to be the perfect fit for the building materials industry in the UAE. The advantages of using an industrial steam boiler in the production of aerated bricks are numerous. Firstly, the high temperature and pressure generated by the boiler ensure a fast and efficient curing process, reducing production time and increasing productivity. Secondly, the precise control over the steam delivery ensures consistent quality in the finished product. Finally, the use of a steam boiler reduces fuel consumption and operating costs, making it a cost-effective solution for the building materials industry.
The 8 ton steam boiler has been running smoothly since installation, and the UAE customer is satisfied with its performance. They have praised ZOZEN for providing a high-quality product and excellent service, and they plan to continue working with ZOZEN for their future boiler needs.
Customer Feedback:
The cooperation process between the building materials company and ZOZEN was smooth and efficient. ZOZEN's team of experts worked closely with the customer to understand customer's requirements and provide a customized industrial boiler solution. The company was impressed with ZOZEN's professionalism, timely delivery, and excellent after-sales service.