Model Number: WNS series
Place of Origin: China
Brand Name: ZOZEN
Certification: ISO, CE, ASME
Minimum Order Quantity: 1 set
Price:
Contact Us for Latest Price
Payment Terms: L/C, T/T
Packaging: Nude packing with foam for boiler body, wooden case for boiler accessories.
E-mail us:
[email protected]
WhatsApp:
+86-13506151292
Detail Information
Output:

Steam

Range of Capacity:

4 ton, 4 tph, 4000kg, 2800kw, 2.4 million kcal

Fuel Design:

Nature gas, coke oven gas, biogas, liquid propane gas, diesel, heavy oil, light oil, crude oil, etc.

Design Pressure:

0.7Mpa – 1.6Mpa(101.5PSI – 239.3PSI)

Warranty:

1 Year

Structure:

horizontal tri-backhauling fire tube boiler

Factory:

ZOZEN boiler Co., Ltd.

Application:

Heat supplying, chemical, food, textile, printing and dyeing, cigarettes and tobacco, fodder, pharmacy, building materials, brewery, rubber, hospital etc.

Style:

Packaged boiler

Design Efficiency:

High Effciency 95%-99%

Condition:

New

Use:

Industrial production line

Product Name:

natural gas LPG LNG fired steam boiler
Fire Tube Boiler Project Images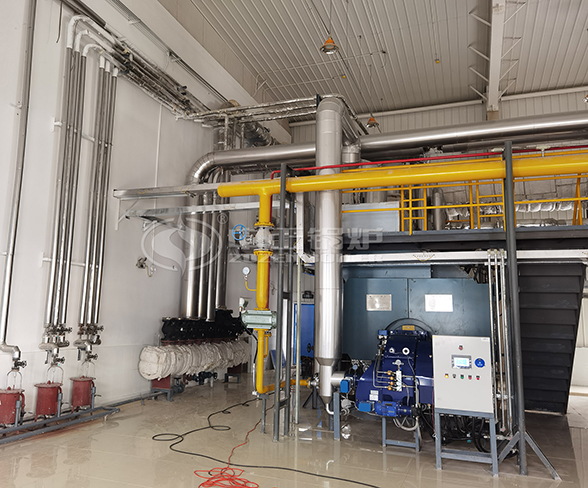 4 ton gas fired boiler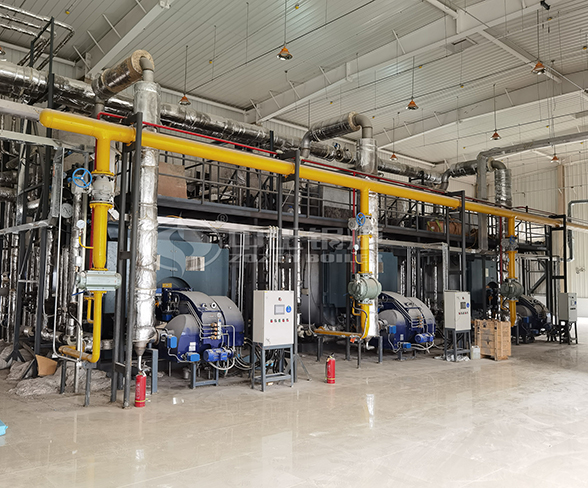 oil gas steam boiler
accessories of wns gas boiler
Gas Oil Steam Boiler Introduction
Model: WNS
Capacity: 1-20 ton/h (64BHP – 1280BHP)
Design pressure: 0.7/1.0/1.25/1.6/2.5Mpa(7/10/12.5/16/25bar)
Stem temperature: 184/194℃
Design fuel: natural gas, lpg,lng,cng,city gas,biogas, diesel oil,heavy oil,etc
WNS series fuel gas steam boiler is a shell-type horizontal boiler. It has the characteristics of compact structure, small size, high degree of automation, convenient installation, safe and reliable operation, and sufficient fuel combustion. It is of great help to the production of various industries. It is widely praised by chemical plants, printing and dyeing plants, heating industry and so on.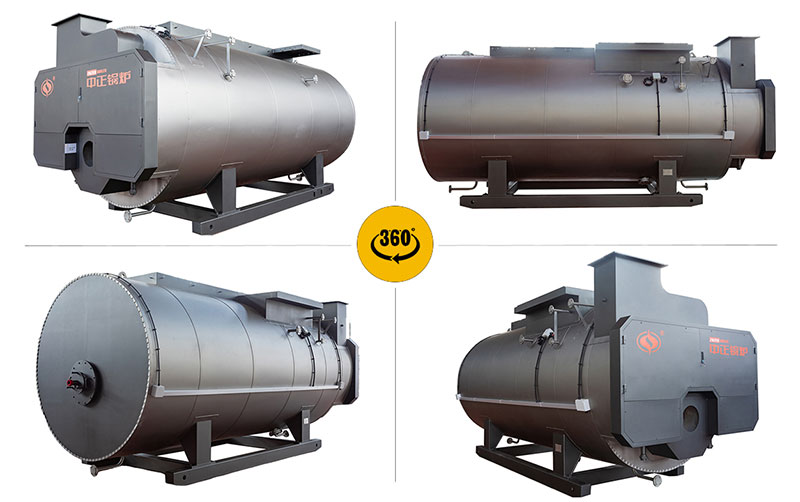 This 10 tph steam boiler has the advantages of full combustion, no pollution, convenient operation, convenient installation, etc.; this type of boiler has high thermal efficiency, large output, strong load adaptability, high degree of automation, convenient operation, safe and reliable operation, and it is a kind of Ideal high-efficiency, low-consumption, low-pollution and green environmental protection products.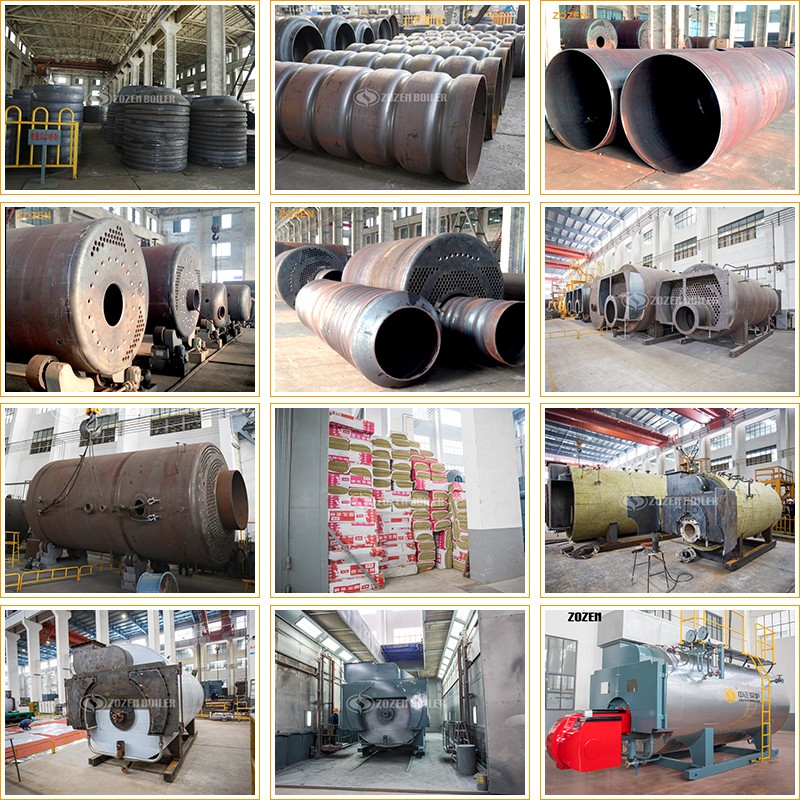 Core technology
Nitrogen oxide emissions<30mg/m3
PLC control system
The 5th stage water level protection
Flame-out,power failure self-locking protection function
Automatic fault identification function
Data collection analysis function
Internet og Things remote monitoring
Product Parameters
Model
Rated steam capacity(t/h)
Rated working pressure(Mpa)
Rated steam temperature(℃)
Maximum transport size(m)
(L×W×H)
WNS1-0.7-Y(Q)
1
0.7
170
3.3×1.8×2.1
WNS1-1.0-Y(Q)
1
1
184
3.3×1.8×2.1
WNS1.5-1.0-Y(Q)
1.5
1
184
3.0×1.8×2.0
WNS1.5-1.25-Y(Q)
1.5
1.25
194
3.0×1.8×2.0
WNS2-1.0-Y(Q)
2
1
184
4.4×2.1×2.5
WNS2-1.25-Y(Q)
2
1.25
194
4.4×2.1×2.5
WNS3-1.0-Y(Q)
3
1
184
4.6×2.3×2.6
WNS3-1.25-Y(Q)
3
1.25
194
4.6×2.3×2.6
WNS4-1.25-Y(Q)
4
1.25
194
4.7×2.5×2.9
WNS4-1.6-Y(Q)
4
1.6
204
4.7×2.5×2.9
WNS5-1.25-Y(Q)
5
1.25
194
5.3×2.7×3.3
WNS5-1.6-Y(Q)
5
1.6
204
5.3×2.7×3.3
WNS6-1.25-Y(Q)
6
1.25
194
5.9×2.6×3.0
WNS6-1.6-Y(Q)
6
1.6
204
5.9×2.6×3.0
WNS8-1.25-Y(Q)
8
1.25
194
5.9×2.8×3.1
WNS8-1.6-Y(Q)
8
1.6
204
5.9×2.8×3.1
WNS10-1.25-Y(Q)
10
1.25
194
7.7×2.8×3.1
WNS10-1.6-Y(Q)
10
1.6
204
7.7×2.8×3.1
WNS15-1.25-Y(Q)
15
1.25
194
7.0×3.1×3.6
WNS15-1.6-Y(Q)
15
1.6
204
7.0×3.1×3.6
WNS20-1.25-Y(Q)
20
1.25
194
8.3×3.4×4.0
WNS20-1.6-Y(Q)
20
1.6
204
8.3×3.4×4.0
ZOZEN Factory
ZOZEN is one of the best modern boiler manufacturers in China, our products include steam boilers, hot water boilers and thermal oil heaters. ZOZEN boiler is located in Wuxi, covers 150 thousand square meters of production area, equipped with first-class production equipment, passed the ISO9001:2000 international quality system certification. The company gained the " S " and " U " steel seal from ASME of US.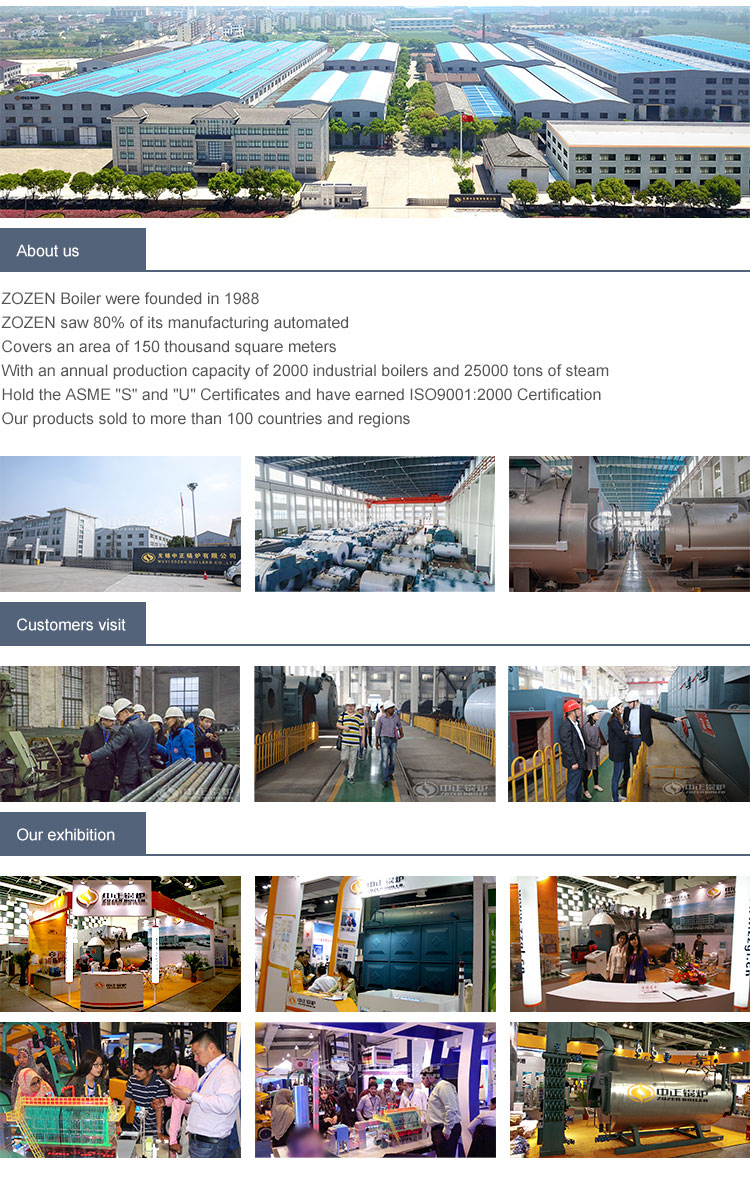 Pre-sale service:

We help customer choose the best boiler model according to different requirements of various industry. Before delivery we will provide foundation drawing, layout drawing, boiler room layout, etc.

In-sale service:

We keep 24 hours online and keep close contacts during the production process to ensure on time delivery with perfect finished product.

After-sale service:

provide full range of original spare parts.
Engineers abroad installation and commissioning service is available.
Our engineers will held a training for boiler workers to ensure the safe operation.
Free maintenance and repair for one year and lifelong service.