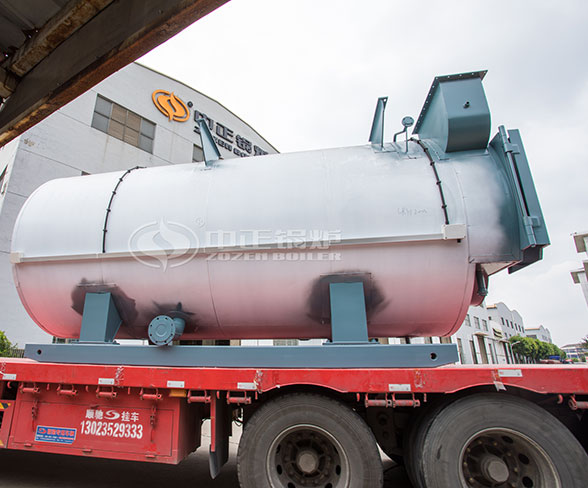 Capacity: 2000kg
Pressure: 0.7 – 2 Mpa
Fuel: Nature gas, coke oven gas, biogas, liquid propane gas, diesel, heavy oil, light oil, crude oil, etc.
Industries: Heat supplying, chemical, food, textile, printing and dyeing, cigarettes and tobacco, fodder, pharmacy, building materials, brewery, rubber, hospital etc.
Product Description
The horizontal gas boiler has large furnace, and high quality and reliable imported burner, so that the fuel can be fully burned. At the same time greatly reduce the generation of harmful components in the flue gas, the relevant departments test shows that the new boiler oil (gas) boiler in line with the strict national environmental protection requirements, can meet the domestic environmental protection requirements to improve. This series of boiler products can be equipped with high-quality burners, advanced control cabinets, valves, pumps are all high-quality brands, reliable boiler equipment can ensure the safe and reliable operation of the boiler and improve the overall quality of the boiler.