Available industries:
Paper Industry
Project boiler medium:
HMO (Heat Medium Oil)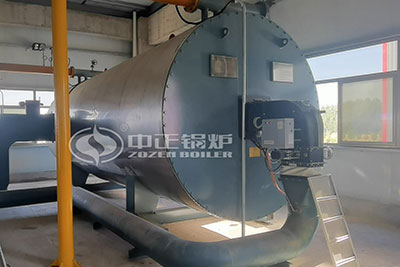 With this development, plant fiber molded products are gradually replacing traditional plastic products. As a paper mill that uses biological materials to produce environmentally friendly lunch boxes, the quality and temperature of the steam required for the heating and pressing molding process are very high. After an in-depth study between the customer and ZOZEN engineers, the YYQW series gas-fired thermal oil heater is well suited for the environmentally friendly lunch box production line.
The gas-fired thermal oil boiler produced by ZOZEN is equipped with energy-saving equipment such as waste heat boiler, energy saver and air preheater at the end of the furnace body. Meanwhile, the multi-loop coil design ensures sufficient heating surface, effectively enhancing the thermal efficiency of the boiler to reach over 95%, achieving energy-saving and emission reduction efficacy for the company and effectively reducing fuel costs.
At present, this 4 million kcal thermal oil boiler is running stably in the paper mill, and the customer is very satisfied with ZOZEN's brand and service. ZOZEN's boiler products have a perfect automatic control system, which can precisely adjust and control the working temperature, ensuring the boiler runs stably and safely for a long time.