Available industries:
Pakistan Textile Industry
Project boiler medium:
Steam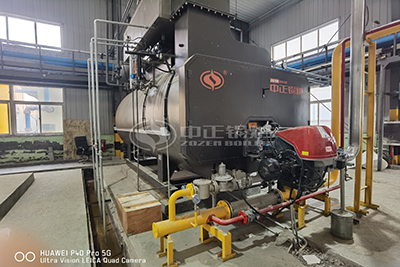 Boilers are widely used in various industries as an efficient heating production auxiliary equipment. Boilers for Pakistan textile mills are mainly used in a number of processes such as drying, dyeing and yarn cooking. For industrial production, thermal efficiency is the first factor to be considered when choosing a boiler. With the development of environmental protection and energy consumption, as well as the boiler industry, textile mills mostly use gas boilers for use. Industrial gas boiler is highly efficient and fuel-efficient and environmentally friendly, with low energy consumption, as well as excellent performance in terms of thermal efficiency and high intelligence, and is the current heat furnace type commonly used in industry and civil use.
The WNS series gas-fired steam boilers are equipped with imported low-NOx burners, and the boiler structure has been optimized by ZOZEN's boiler design and development team, with a large capacity furnace chamber, sufficient steam storage space and heating surface to ensure more efficient production of high-quality steam. At the same time, the boiler system can be designed with energy-saving devices such as energy saver and condenser to recover and utilize the waste heat of flue gas to increase the inlet water temperature and reduce the exhaust smoke temperature, thus increasing the overall thermal efficiency of the boiler to over 98%.