Available industries:
Paper Industry
Project boiler medium:
Steam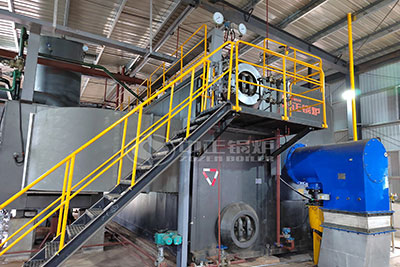 The customer of the paper mill needs to use a large amount of high temperature steam to complete the drying process in the production line of corrugated paper. After inspecting ZOZEN, he was very satisfied with ZOZEN's strength and service and decided to purchase a 20 ton steam boiler.
ZOZEN's SZS series gas-fired steam boiler with D-shaped arrangement structure is an energy-efficient condensing boiler; this series has a large capacity of up to 110t/h and can withstand higher pressure and temperature to meet the needs of different users.
SZS series steam boilers have been tested practically, and the boiler thermal efficiency can reach more than 98%. The boiler can be paired with an advanced low-NOx burner, which can effectively suppress the generation of NOx and control NOx emission below 30mg/Nm³, helping paper-making enterprises to easily meet environmental protection requirements.
Customers say ZOZEN's boilers produce steam quickly and steadily, making them a very important piece of equipment for our production line. The boiler's automatic control system is also very efficient and convenient, which can automatically adjust many parameters of the boiler and reduce the operating errors caused by human factors.