Available industries:
Industrial Production
Project boiler medium:
Steam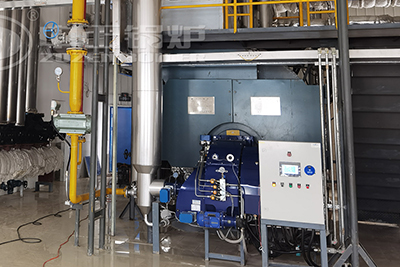 Gas boilers have a wide range of uses, disinfection, drug production, food processing, packaging production and other industrialized production processes where steam is needed, for example, in the paper industry most of the boiler models used are industrial steam boilers of 4 tons or more than 4 tons.
WNS series 4000 kg/h gas boiler is ZOZEN's main environmental protection and energy-saving boilers with high thermal efficiency and low NOx emissions, which can meet customers' requirements for environmental protection. This boiler adopts horizontal internal combustion wet-back structure, with advanced low-NOx burner, WNS series boilers have higher combustion efficiency, while effectively suppressing the generation of NOx and controlling emissions below 30mg/Nm³, helping enterprises to realize green production.
In addition, the WNS series boiler system is set up with supporting energy-saving equipment, using the waste heat of the flue gas discharged from the boiler to increase the boiler inlet water temperature and reduce the exhaust smoke temperature, so that the boiler thermal efficiency can be increased to more than 98%, thus saving operating costs.